---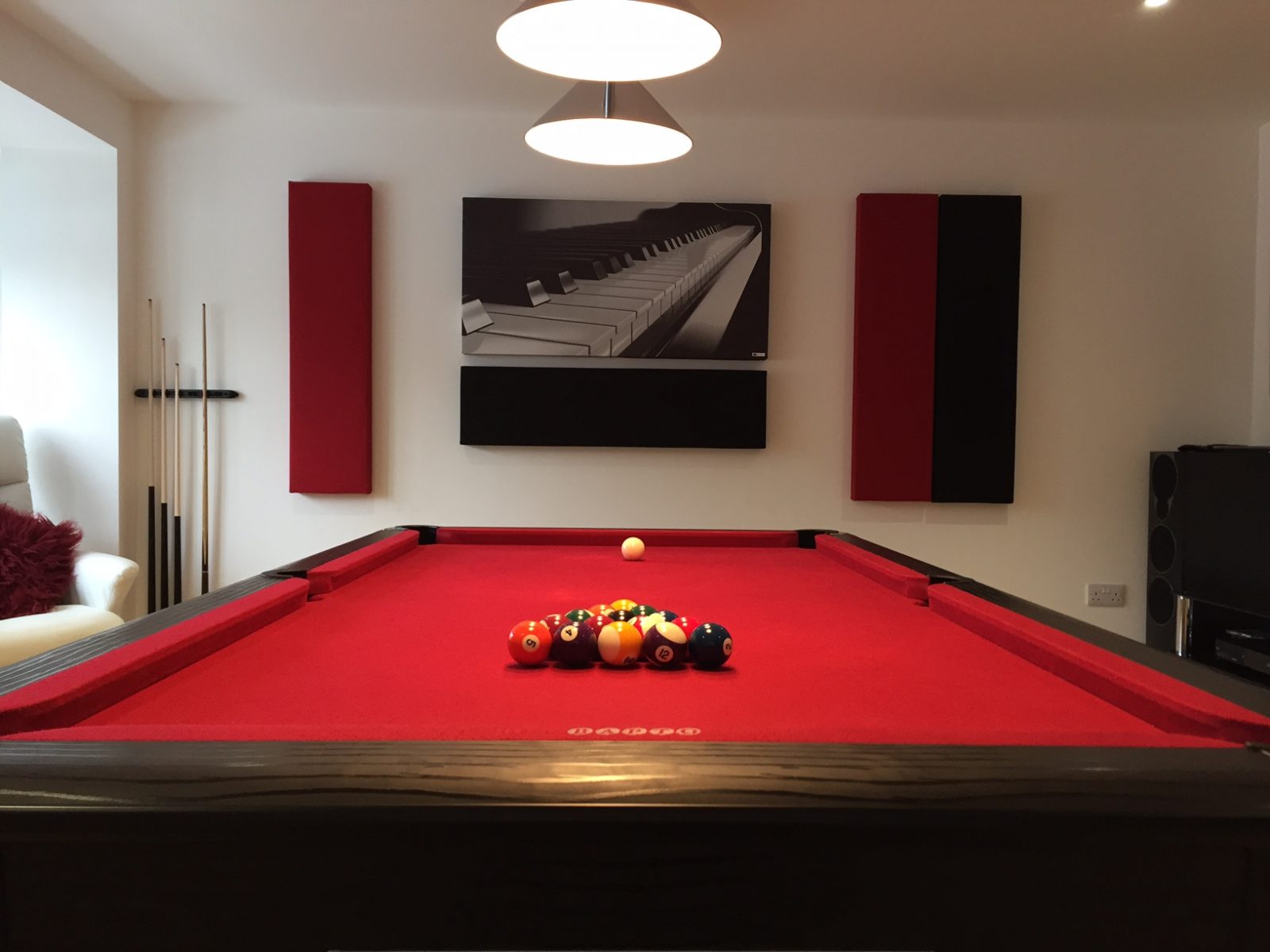 Improve Sound Quality
GIK Acoustics' treatments are constructed with rigid fiberglass and are broadband in nature – thus they tend to deal with the entire frequency range. Acoustic Panels are a very cost effective manner in which to treat a room. Acoustic Panels have a narrower profile ranging from 2" - 3.625" which work to tame higher and mid frequencies.
Quality Materials
Crossbanded layers and balanced construction mean that hardwood plywood won't shrink, swell or warp as much as lumber. To finish our acoustic panels and bass traps, we offer an array of fine fabrics - from our standard 9 options to the full line of Guilford of Maine acoustic fabrics. Our team of professional builders handcraft each acoustic panel, bass trap, and diffusor to exacting standards ensuring the most attractive, effective, and dependable products. The difference is our customers are secure in knowing they receive the very best made-to-order acoustic treatments available.
Installation
242 Acoustic Panels, 244 Bass Traps, and Monster Bass Traps all come standard with 4 eyehooks in the back of the frame and accompanying picture wire. Once you have your orientation and height decided, simply attach the wire to the panel and install on the wall like a picture frame. We recommend Ooks Hooks, but any picture hook will work.