If you do not wish to mount your panel to the wall and prefer that it be free standing, a great option are our custom metal stands which are modern, contemporary and powder coated for greater durability. Complete your GIK Acoustics order with our free standing Custom Metal Stands. Looks great and provides flexibility!
Metal Stands

Feet Span – 13.5″
Distance panel sits from wall – 5.5″
Overall height of stand – 24.45″
Height Panel raised – 12″
Sold as a pair / one pair per panel
Custom Metal Stands come at no additional shipping charge when added to your 242 Acoustic Panel, 244 Bass Trap, Monster Bass Trap or ArtPanel order.  Contact us for shipping estimate if ordering stands separately.
Click HERE for instructions on how to attach the stands to your panel.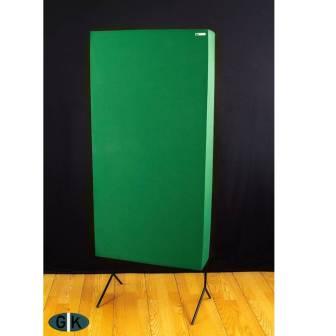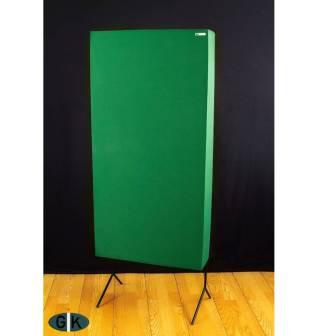 A gobo refers to a movable acoustic isolation panel. Gobo panels are used to control the acoustical properties of a room by absorbing and diffusing sound waves to treat unwanted reverb or to separate two or more musicians so they may play in the same room at the same time whilst being mic'd separately. Instantly transform your GIK Acoustics panel into a gobo by adding Custom Metal Stands.