Technical Specs
Overview
Our 242 acoustic panels are an excellent choice for early reflection points, flutter echo, or general decay in a room. Every room has it's own size and shape, so we have created 3 basic shapes for 242 panels, as well as custom sizes to fit your space.
Ideal in 2-channel listening rooms, recording studios, restaurants, hotel conference rooms and lobbies, home theaters, and sanctuaries.
242 acoustic panels are made with a rigid frame for easy hanging from a wall or ceiling, and includes an air gap for added absorption. The acoustic panel's properties come from the core, which is made from 100% recycled materials that include no formaldehyde or urea formaldehyde.
Specs
Rigid fiberglass core which provides twice the low end absorption over similar foam-based products
Optional built-in Scatter Plate  for an even balance of absorption, diffusion, and scattering
3.625" thick with a patented two-frame system including a rigid absorptive core and built-in air gap
Integrated back wire for easy hanging like a picture frame
Open back for sitting flush against a wall
Strong frame allows for free-standing integration with metal stands or boom stand brackets (boom stand not included)
Square/Narrow = 4lbs
Rectangle = 8lbs
Square 24″x24″
Rectangle 24.1875″x48.25″
Rectangle 24″ x 36″
Narrow 12″x48″
Custom size to fit your specifications
1.05 (versus foam products where NRC = 0.4)
Install on a ceiling with optional Cloud Mounting Bracket© as a cloud in order to tame prime or secondary reflections
Mount at the primary and secondary reflection points on the walls
Open back not only allows absorption of lower frequencies with an air gap, but also to allow the panel to sit flush against the wall.
Straddling corners as free-standing panels with metal stands or boom stand brackets (boom stand not included)
Create an ArtPanel using the 242 by printing custom artwork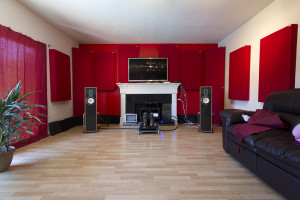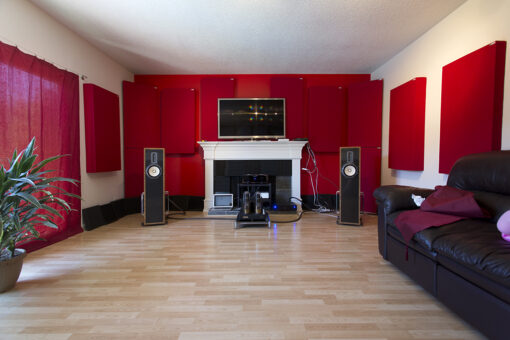 The GIK Acoustics 242 Acoustic Panel is a professionally constructed velocity sound absorber with a rigid core and is a broadband acoustic panel in nature – meaning it absorbs and reduces sound throughout the entire frequency range. 242 Acoustic Panels are made with GIK's patented two-frame system allowing sound to be absorbed from the sides while maintaining a crisp, sharp edge. The 242 Acoustic Panel has a built-in air gap which not only increases low end absorption, but allows the panel to hang truly flush on the wall using an integrated wire on the back. Other acoustic panels are constructed as mere fabric wrapped over rigid fiberglass or a wooden frame which does not allow the proper space between the absorption materials and the wall and makes it nearly impossible to truly flush-mount.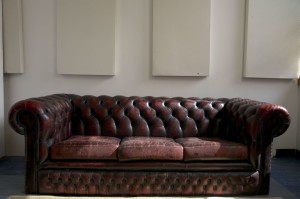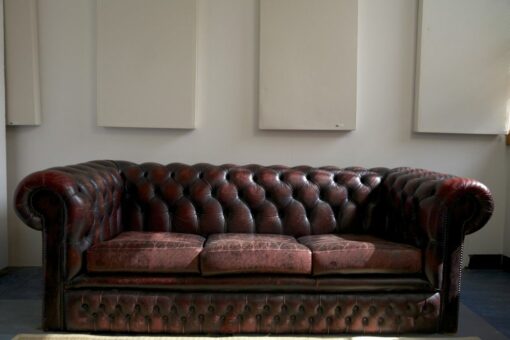 The 242 Acoustic Panel is ideal when used in combination with other GIK Acoustics products. We recommend mounting GIK Acoustics Bass Traps in each corner and other low-end trouble spots. The 242 Acoustic Panel can be mounted at the primary and secondary reflection points on the walls and as a cloud on the ceiling. This combination is an effective way to fine-tune a room.
Click HERE to view the product video.
Scott Underwood of Train with GIK Acoustics

Once [the panels] were installed we did a test recording. The drums sounded great! Of course there was still some liveliness from the room but we're getting a much tighter and more direct sound on the microphones and I love it!"