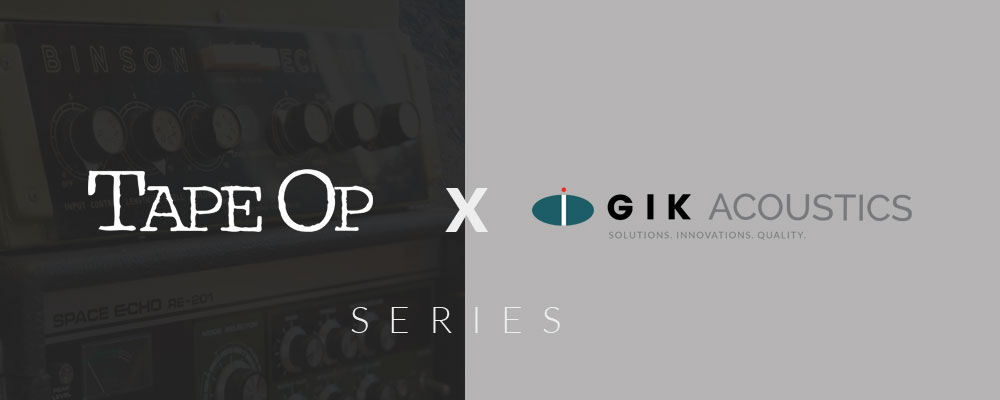 Tape Op Series by GIK Acoustics
GIK Acoustics is proud to partner with Tape Op Magazine to bring you amazing artwork that sounds great too! For a limited time, Tape Op is releasing six of their popular covers exclusively as GIK Acoustics' 242 Acoustic Art Panels. You do not want to miss out on this series!
24″ x 36″ x 3.625″
Clean edges
Hangs flush against the wall
1.5″ air gap allows for better absorption
Hangs like a picture frame
Broadband absorption
Our 3.625″ Acoustic Art Panels are an excellent choice for early reflection points, flutter echo, or general decay in a room. Every room has it's own size and shape, so we have created 3 basic shapes for 242 panels, as well as custom sizes to fit your space.
Ideal in 2-channel listening rooms, recording studios, restaurants, hotel conference rooms and lobbies, home theaters, and sanctuaries.
Our Acoustic Art Panels are made with a rigid frame for easy hanging from a wall or ceiling, and includes an air gap for added absorption. The acoustic panel's properties come from the core, which is made from 100% recycled materials that include no formaldehyde or urea formaldehyde.