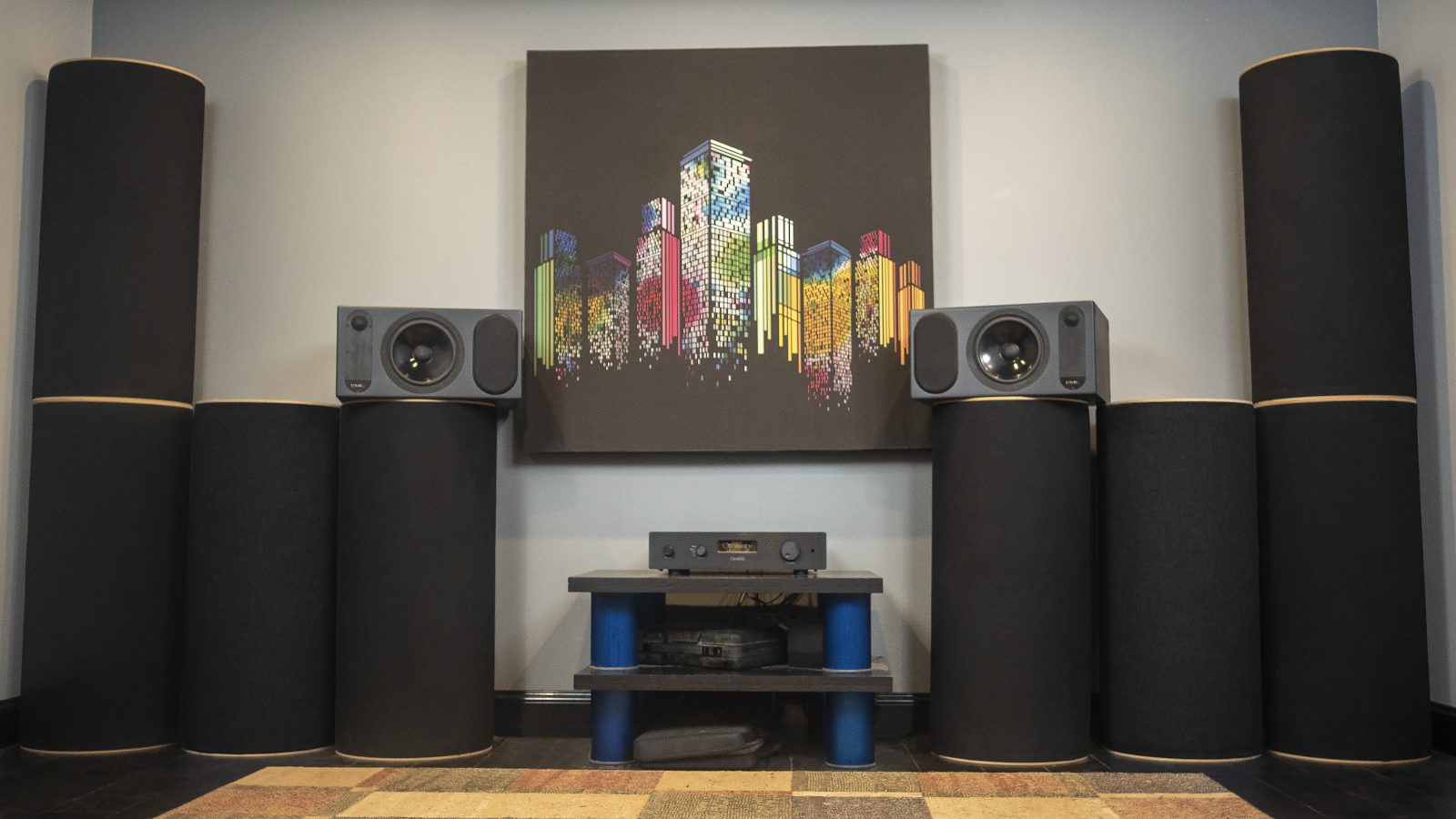 Features & Benefits
Features
Cylindrical Shape
Beautiful finished look
Free-Standing and stackable
Class-A Fire Rated
Selected fabric colors available
Benefits
Provides bass trapping and deals with SBIR (Speaker Boundary Interference Response) using multi-densities to reach lower frequencies.
Transforms any room into a professional sounding, reflection-controlled space
Fraction of the cost required to construct a professionally designed room
No mounting necessary
Can be used in control rooms and live recording situations as movable gobos (or go-betweens)
A treatment that is familiar in home theaters
Uses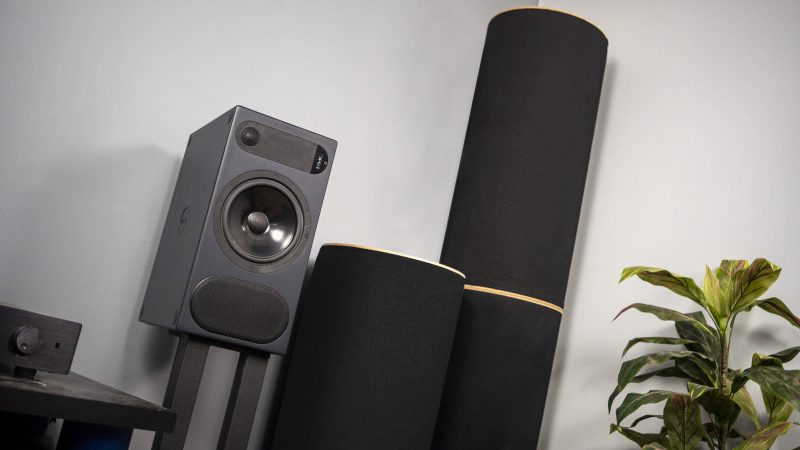 Turbo Traps are ideal for professional audio environments such as: recording studios, mixing rooms, live rooms, 2-channel listening rooms, and tracking rooms as they can be used to form a T-Zone, a reflective-free area which treats speaker boundary interference and first reflections – some of the biggest problems facing critical listening.
Placement options:
Create a T-Zone by treating First Reflections and creating a barrier around speakers to reduce Speaker Boundary Interference (SBIR)
Stacked in corners for bass trapping
Back wall
Tracking wall for recording (U-shaped, surrounding the tracking area)
See "Turbo Tuning Guide" Tab for an in-depth description of each scenario

Create a T-Zone: A Reflection-Free Area
Treating First Reflections and SBIR
To get the best results from the Turbo Traps, set up a T-Zone in order to treat some of the biggest problems facing audio professionals: First Reflections and Speaker Boundary Interference Response, also known as SBIR.
The T-Zone is an arrangement of Turbo Traps set up between the listening position and the front and side walls. This U-shaped treatment position acts as a shield to eliminate reflections from the walls so the listener hears what is coming directly from speakers resulting in clearer low end and improved stereo imaging.
See "Turbo Tuning Guide" Tab for more information.
X17 Specs
Rigid fiberglass in different densities allows for more low end absorption than any other treatment option per square foot.
Free-standing cylindrical design
Handmade and machine-precise construction
Beautiful finish and fabric selection for a polished look
1.05 (versus foam products where NRC = 0.4)
Sturdy core holds up to 150lbs
Multilayered material densities for increased effectiveness
Quality hand-made construction and craftsmanship
Flawless cylindrical shape
See "Turbo Tuning" Tab to discover the best placement options for your Turbo Traps.