THE RESULTS ARE IN
Announcing the Winners in Our Summer Giveaway Photo Contest 2019
We are pleased to announce the winners of our 2018 Summer Giveaway photo contest!
ATLANTA, GA (September 17, 2019) – Leading acoustic treatment manufacturer GIK Acoustics is pleased to announce the winners of our 2019 Summer Giveaway Photo Contest! The contest invited customers to show the ways GIK Acoustics treatments can be arranged in an aesthetically pleasing way. 
We received over 100 entries from clients around the world showcasing GIK Acoustics products in their space. Every type of room from recording studios, to home listening rooms and home theaters, to schools, offices, mixing facilities, live rooms, rehearsal spaces, and gyms were represented. The vast collection of photos and uses we received will serve to inspire others to see how proper room treatments improve not only the sound in a room; but enhance the room visually as well. 
GIK Acoustics narrowed down entries to the top 35 finalists and opened the contest to peer voting which concluded September 6th. We are delighted to announce the following winners: 
Grand Prize Winner!!
The Grand Prize Winner is Christopher Hayden from Kennesaw, GA, who will receive $500 cash + a $500 GIK Acoustics shopping spree.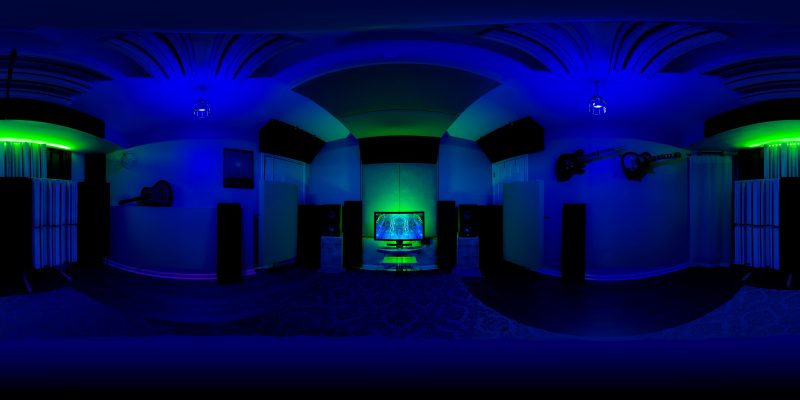 Christopher submitted a panoramic photo taken of his critical listening room with multi-colored mood lighting, Corner Tri Traps, Monster Bass Traps, 244 Bass Traps, GridFusors, Spot Panels. "I'd like to continue to improve the room's response until I am satisfied and then convert the space for mixing and mastering."
Four Runners Up
GIK Acoustics also awarded four (4) Runner-Up Prizes (two runners-up from GIK Acoustics-U.S.A. and two runners-up from GIK Acoustics-Europe). These winners will each receive a set of 4″ Impression Series or 4A Alpha Series panels of their choosing to further enhance their space. 
Austin Dore,

Lafayette, Louisiana

 

Ken Chaple, Asheville, North Carolina

 

Alan McIntosh, Glasgow, Scotland

 

Paul Maunder, Manchester, England

 
Thanks to everyone who submitted entries to our Summer Giveaway Photo Contest! We rely on our clients and community to help remind everyone of the importance of acoustics.
Visit the contest page to see all the finalists.