GIK Acoustics is pleased to announce a Class A Fire Rating on all our standard fabric panels.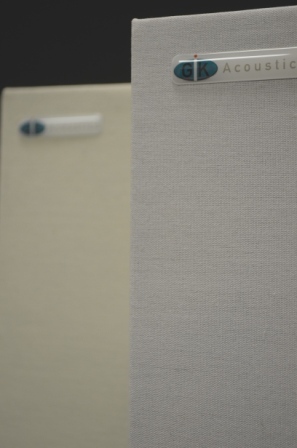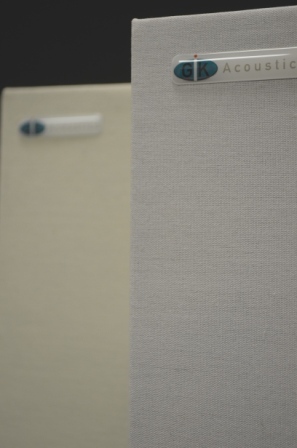 Whether placing acoustic treatments in your home or in a commercial setting, you want to be sure that they are safe. GIK Acoustics products are not only Greensafe, but they carry a Class A fire rating which means we continue to provide our clients with the safest most effective products available.

The Class A fire rating means that GIK Acoustics treatments have received the highest rating possible under the ASTM E84, a test used by code officials and regulatory agencies in the acceptance of interior finish materials.
When acoustic treatments are used in commercial applications or public buildings, National Fire Protection Association (NFPA) fire ratings have to be considered. We traditionally recommend customers use Guilford of Maine fabrics for these types of applications. Now GIK Acoustics clients can confidently select any of our standard fabrics for their bass traps and acoustic panels.
About the test: When evaluating building materials for fire safety, many factors including ignition temperature, smoke toxicity and flame-spread are considered. Flame-spread, used to describe the surface burning characteristics of building materials, is one of the most tested fire performance properties of a material. The best known test for developing this rating is the American Society for Testing and Materials (ASTM) Test Method E-84, commonly known as the tunnel test.
The Life Safety Code (NFPA 101) limit finishes for interior walls and ceilings to materials in three classes: A, B, or C, with A being the lowest flame spread and C being the highest.

It's our commitment to use environmentally safe materials for all our products. We use ECOSE absorption material, eco-friendly wood and we offer customers recycled fabric options as well. Greensafe means GIK Acoustics products are friendlier on air quality, the environment, and your budget.
Clients can select any of our 9 standard fabrics for their bass traps and acoustic panels. GIK Acoustics products are not only economical, but they are effective at improving sound performance and are safe for any application.
Dowload: Test results.