Technical Specs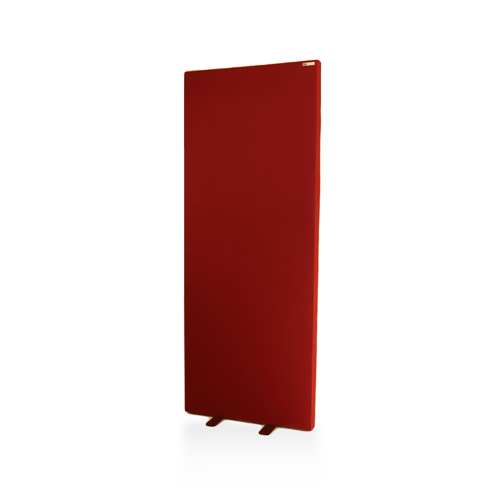 Overview
The GIK Acoustics FreeStand Acoustic Panel© is an acoustic gobo – a movable acoustic panel – and is ideal for any room where wall mounted panels cannot be used or for rooms with multiple purposes. The acoustic gobo covers 5 feet of vertical wall space making it an ideal solution for early reflection points or helping to control over all ambiance in a room.
For listening rooms, control rooms and home theaters, acoustic gobos are a stylish solution when used in front of doors and windows.  For recording studios, the freestanding acoustic panels can be used around drums or amps.
Simply place the free standing acoustic panels wherever you need them in the room.
Specs
Rigid fiberglass provides twice the low end absorption over similar foam-based products.
1.05 (versus foam products where NRC = 0.4)
24″ x 60″
Custom sizes available
GIK Acoustics FreeStand Acoustic Panels© are gobos (portable acoustic panels) and can be ideal as studio gobos. A portable acoustic panel can be used to improve the sound of a multipurpose room where wall mounted panels cannot be used.
When placed against the wall, the supports leave a 4″ gap between the free standing sound absorbing panels and the wall, which increases low end absorption.
Consider arranging the movable acoustic panels around a studio for different recording setups. Since they are portable, you can store the standing acoustic panels away out of sight when not in use