Greensafe means GIK Acoustics uses formaldehyde-free, soy-based adhesive, 100% North American made wood and sound absorption insulation with ECOSE® Technology.
To put it simply, our goal is not to be the low cost leader, but to provide our customers with acoustic treatments they can depend on for years to come. We use quality materials to manufacture a product that outshines anything else on the market. Our panels are not a simple frame around a sheet of mineral wool, but a Patent-Pending frame design using ECOSE rigid fiberglass. Mineral wool sags over time and can also bleed onto the fabric. And our fabrics are a quality cotton blend (not burlap) that does not stretch over time but maintains a crisp, clean edge.

GIK Acoustics products are not only Greensafe, but they carry a Class A fire rating which means we continue to provide our clients with the safest most effective products available. The Class A fire rating means that GIK Acoustics treatments have received the highest rating possible under the ASTM E84, a test used by code officials and regulatory agencies in the acceptance of interior finish materials.
Downloads:
Fire Rating test results.

Knauf Earthwool® Insulation Board with ECOSE Technology: Sound absorption Coefficients

Unlike most competing products, ECOSE® is manufactured from naturally occurring and/or recycled raw materials and bonded using a bio-based technology free from formaldehyde, phenols, acrylics and with no artificial colors, bleaches or dyes. ECOSE® reduces energy consumption and pollutants stemming from the production process and is therefore more fully recyclable than standard mineral wool or fiberglass. The absorptive core has earned the toughest indoor air quality certification in the industry, GREENGUARD™, which is certified to meet CHPS Low-Emitting Materials criteria section 01350. GIK Acoustics treatments with ECOSE® technology are easy on air quality for your room, the environment, and your budget.
The GREENGUARD Environmental Institute, part of UL Environment, was founded in 2001 with the mission of protecting human health and quality of life by improving indoor air quality and reducing chemical exposure. The GREENGUARD Certification Program helps manufacturers create–and helps buyers identify and trust–interior products and materials that have low chemical emissions, improving the quality of the air in which the products are used. All certified products must meet stringent emissions standards based on established chemical exposure criteria.
UL Environment, a business unit of UL (Underwriters Laboratories), acquired GREENGUARD in 2011, further advancing its mission of promoting global sustainability, environmental health, and safety. GREENGUARD Certification is broadly recognized and accepted by sustainable building programs and building codes around the world. Additionally, the GREENGUARD Product Guide serves as a free online tool for finding certified low-emitting products for offices, hospitals, schools, homes, and more.
ECOSE® Technology is a revolutionary, new, formaldehyde-free binder technology, based on rapidly renewable materials instead of petro-based chemicals. It reduces embodied energy and delivers superior environmental sustainability.
By converting bio-based materials into an inert polymer through a proprietary process, ECOSE® Technology is used to create an exceptionally strong binder that bonds mineral wool insulation strands together.This revolutionary scientific discovery eliminates the formaldehyde and phenols found in traditional binders used in various industrial processes.
Products made with ECOSE® Technology are more sustainable:
as they have the added benefit of using a binder, which is up to 70% less energy intensive than traditional binders. With ECOSE® Technology, rapidly-renewable bio-based materials replace the traditional chemicals;
as manufacturing emissions are reduced;
since there is no formaldehyde or phenol used with ECOSE® Technology, it contributes to improved indoor air quality of buildings.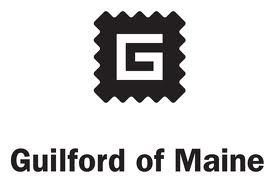 GIK Acoustics also offers upgrades to Guilford of Maine fabrics.  Guilford of Maine is the first name in panel and upholstery fabrics. They offer a wide range of styles, colors, and textures – truly something for every taste and purpose. Guilford of Maine continues to set the standard for environmental responsibility. Fully 98% of their panel fabrics are now Terratex® products, made entirely of recycled polyester or bio-based yarns.  Click here for full FR701 Specifications.
True Textiles (parent company of Guilford of Maine) announced in December 2014 that the company received third-party assessment results for NSF/ANSI 336 on its first round of products with a majority of the Guilford of Maine open line collection certified as Silver or Compliant as well as the proprietary styles which are sold through their OEM and Jobber/Distributors customers.
NSF/ANSI 336 is a voluntary standard for commercial furnishings fabric that evaluates fabric over its entire lifecycle to address the environmental, economic and social aspects of fabrics for commercial furnishings. The standard was also adopted by the members of ACT (Association of Contract Textiles) as part of their Performance Guidelines.
The standard is a comprehensive assessment tool with specific measures for fabric manufacturers and their supply chain, assessing the environmental impacts of textile manufacturing based on fiber selection, safety of chemicals, water conservation, water (effluent) quality, energy usage, air quality, recycling practices, and social accountability. Products can achieve a Compliant, Silver, Gold or Platinum level certification.
About True Textiles – Based in Grand Rapids, Michigan, True Textiles manufactures beautiful, functional fabrics that have a positive, enduring impact on the people and places they touch. True Textiles provides solutions that bring added value to its customers and is committed to delivering exceptional products through increasingly sustainable design and manufacturing processes. For more information, visit www.truetextiles.com.