INTRODUCING THE
TURBO TRAP PRO
Setting a New High in Low-Frequency Absorption
The TURBO TRAP PRO offers a distinctive visual aesthetic and incredible bass absorbing capabilities in a softer, rounded fit & finish. A good bass trapping strategy greatly improves the listening experience in home theaters & listening rooms, and for professional audio production rooms it becomes far easier, efficient, and less frustrating to produce quality recordings that sound great wherever they are played back.
Like all GIK Acoustics bass traps, The Turbo Traps Pro were lab tested at the prestigious Riverbank Acoustical Laboratory and showed to have true effects at 60 Hz and below. It is even more effective than our best selling Tri-Trap Corner Bass Trap©, and with the rounded front edge it doesn't take up much more space, looking great from every angle.
The Turbo Traps Pro are broadband absorbers – meaning they also fully absorb midrange and treble frequencies, to ensure the overall decay times are consistent throughout the whole frequency range.
DDM – TECHNOLOGY
Equipped with our patent-pending DDM-Technology the GIK Acoustics Turbo Trap Pro significantly punches above its weight absorbing bass and evening out the frequency response and decay times. The ways in which density affects performance of absorption materials is counterintuitive. After long development and testing, we found the optimal combination of two unique material densities, arranged in specific ways, offering more effective deep bass absorption than single-density materials used in most conventional bass traps. As a result you get maximum performance from a minimal footprint.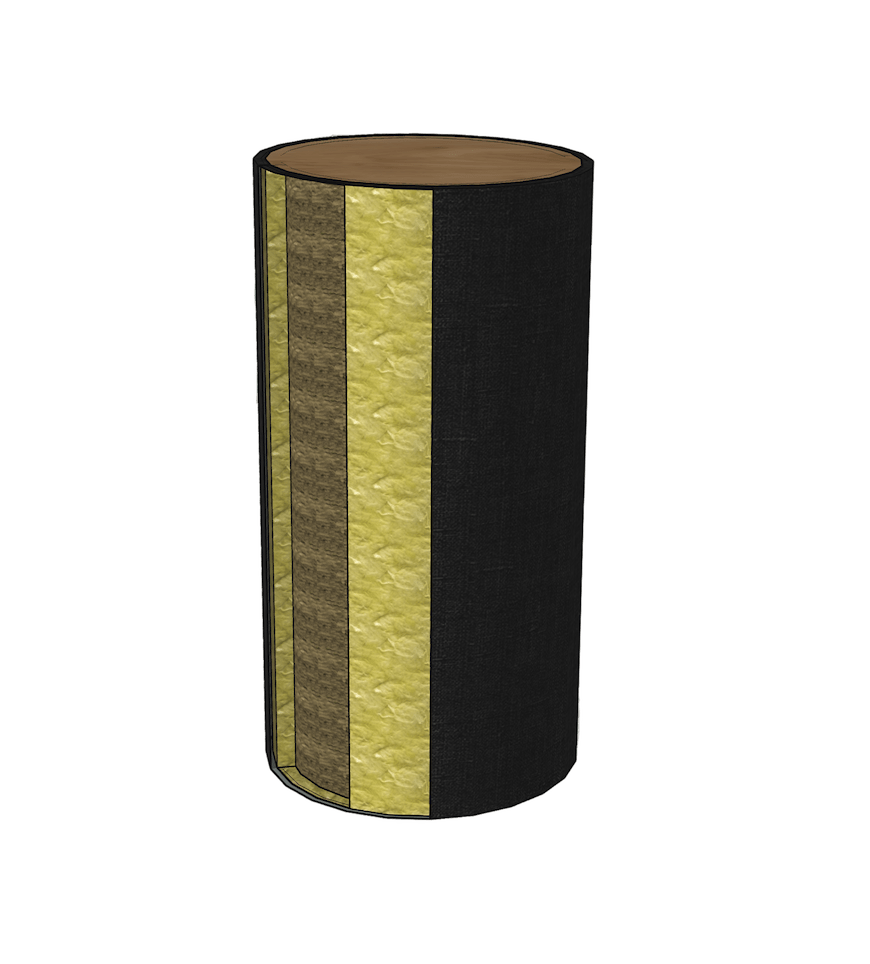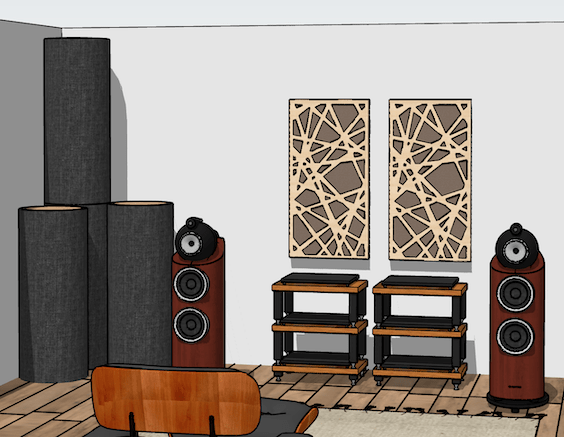 APPLICATION
The TURBO TRAP PRO is designed to stack in a corner (or anywhere else), and the recessed top and bottom plates make it simple to do without a visible gap. With bass trapping, more coverage area always means better performance, so for best results we recommend treating as many corners in your room as well as possible, with multiple unites per corer for best results But the Turbo Trap Pro can also be used to treat harsh reflections on side walls or bass buildup around your loudspeakers, looking enchanting from every angle. The Turbo Trap Pro also supports up to 50kg – perfect to be used as a stand for your monitors or bookshelf speakers!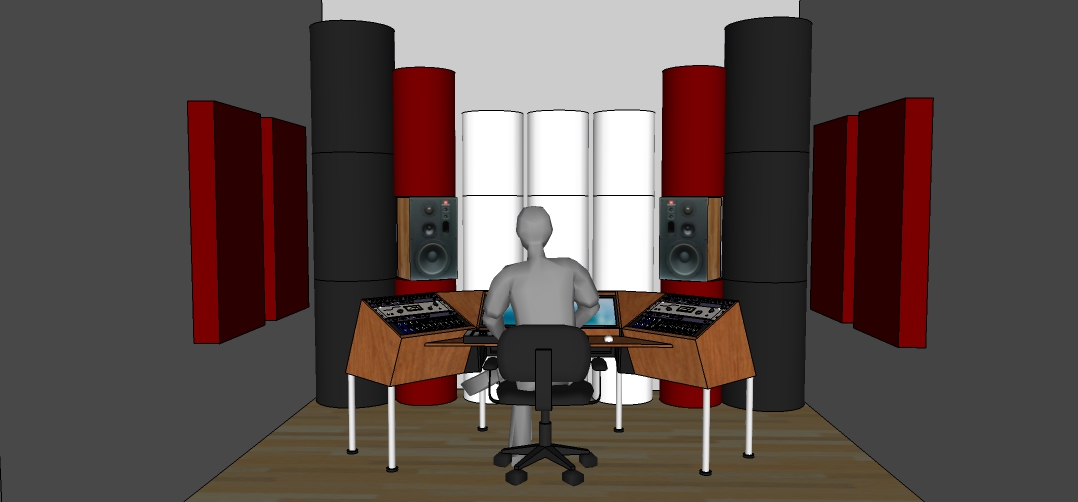 T-Zone Setup
Set up a Turbo Reflection-Free Zone, also known as the T-Zone by building a Response Shield.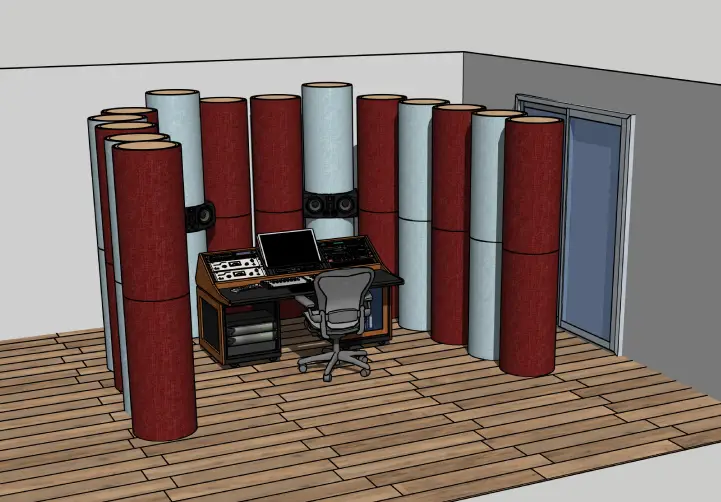 Early Reflection Points
Place the TURBO TRAP PRO at the early reflection points to treat first reflections on the side walls of the room.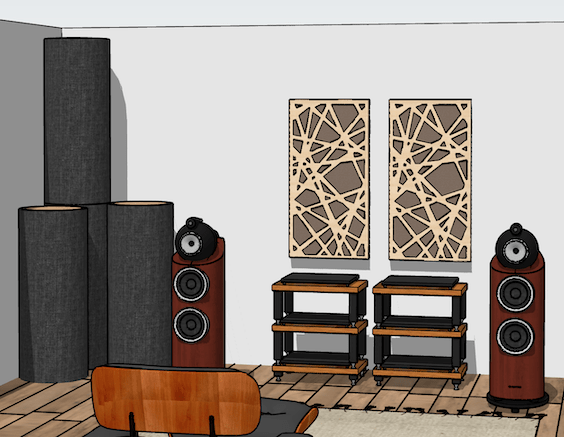 Bass Trapping in Corners
Stackable bass traps in front and or back corners has proven effective low-end absorption.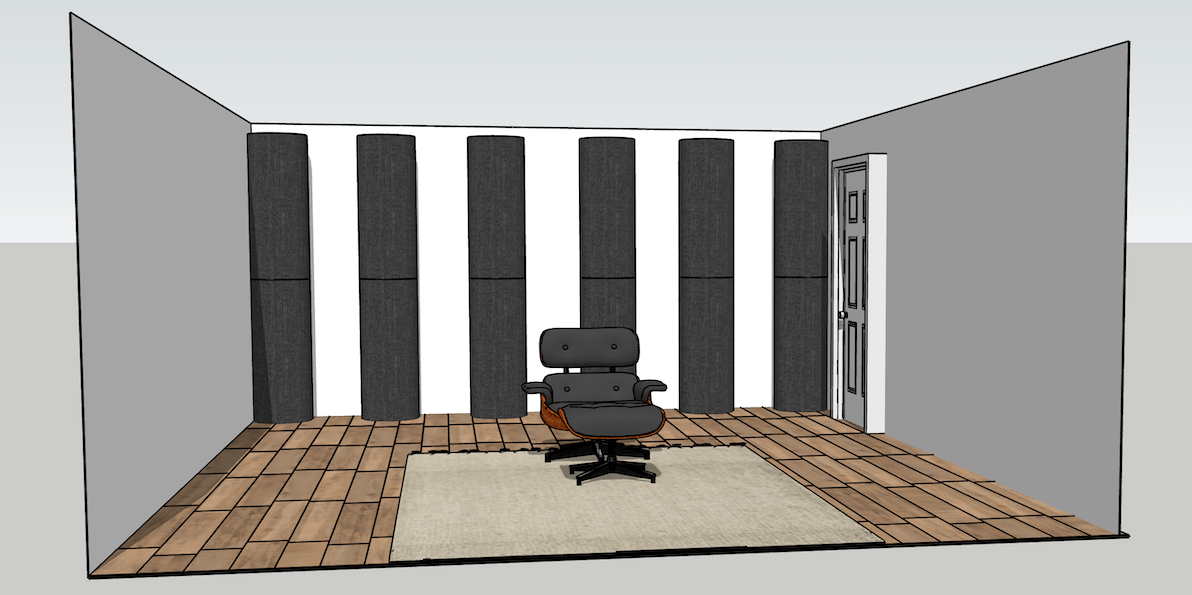 Back Wall
Place 3 or 4 columns of TURBO TRAP PRO behind the listening position to tame back wall reflections.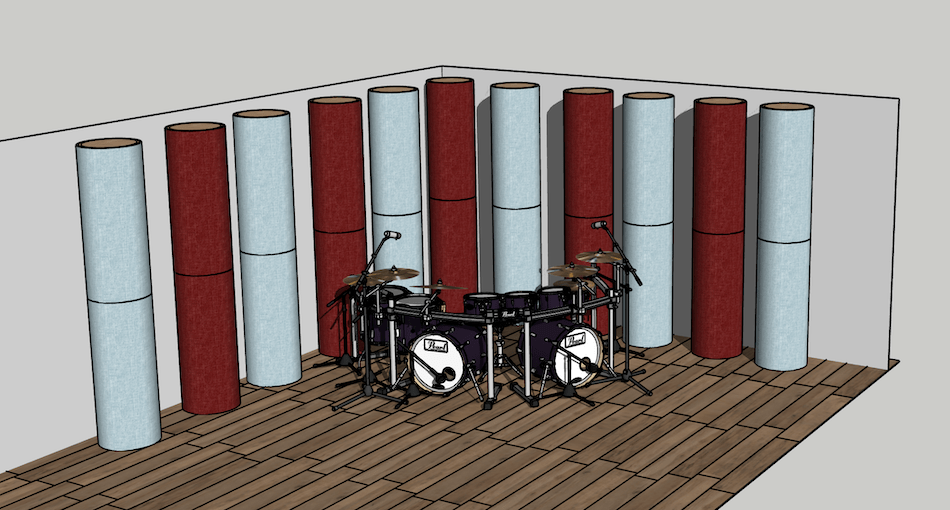 Tracking Wall
Place stacked columns of TURBO TRAP PRO in a U-shape around instruments to get incredible quality!
THE ULTIMATE SETUP
The ultimate setup would be a Turbo Reflection-free Zone, better known as the T-Zone. To create a T-Zone, surround the listening position with TURBO TRAP PRO eliminating all early reflections and any boundary interference from the speakers.
TURBO TRAP PRO can be configured to create a Response Shield which can help deal with boundary reflections (See our article on SBIR) or placed at early reflection points (See our article on first reflections).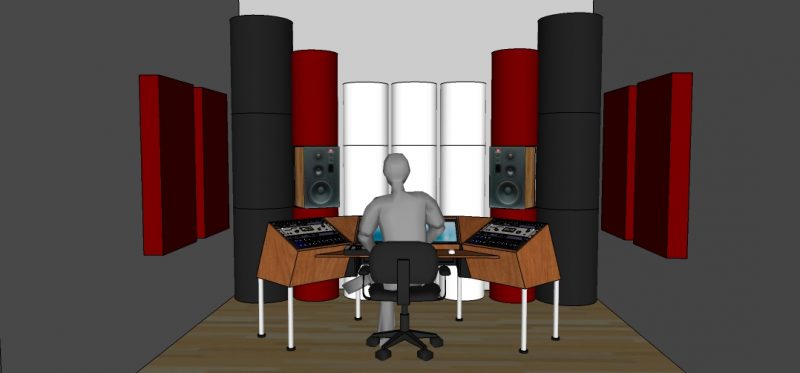 Because each TURBO TRAP PRO acts as a pedestal or stand, they can be used to simulate a flush-wall mount of your speakers. Place your speaker on one TURBO TRAP PRO then surround the speaker and create a flush-mount installation.
The only way to truly prevent SBIR is to flush mount your studio monitors in a hard, rigid wall. This is how monitors are mounted in million dollar recording studio control rooms. T-Zones simulate the effects of flush-mounting speakers. They also cover along with covering the early reflections.
The great thing about the T-Zone is you can use it with any type speaker – not just those designed to be flush-mounted. The T-Zone configuration will smooth bass response getting you closer to the true sound coming from your speakers versus reflective interference from walls and ceiling.
You can achieve a partial T-Zone by grouping TURBO TRAP PRO around speakers to help control boundary reflections and/or use them along side walls in early reflection points.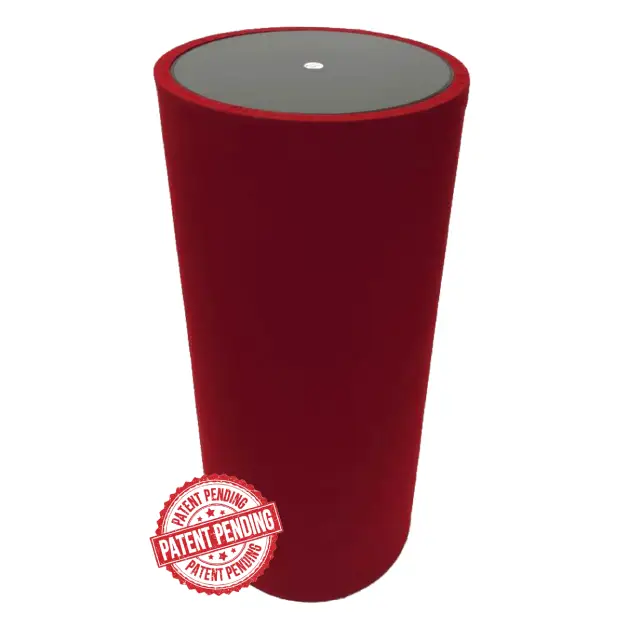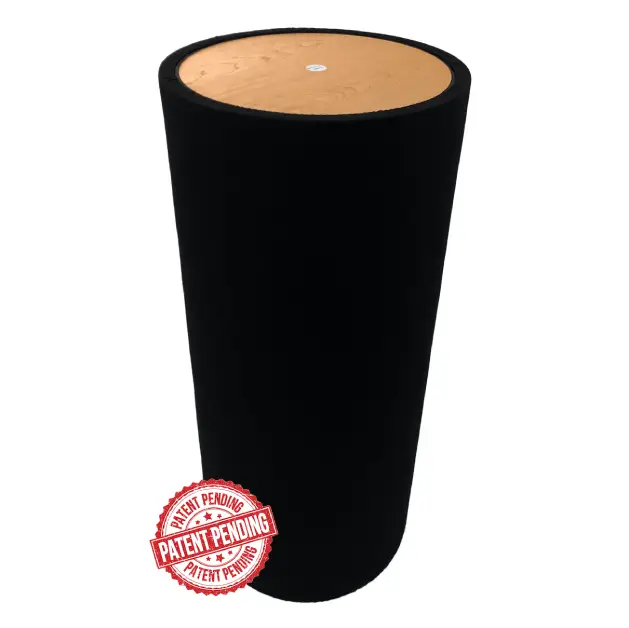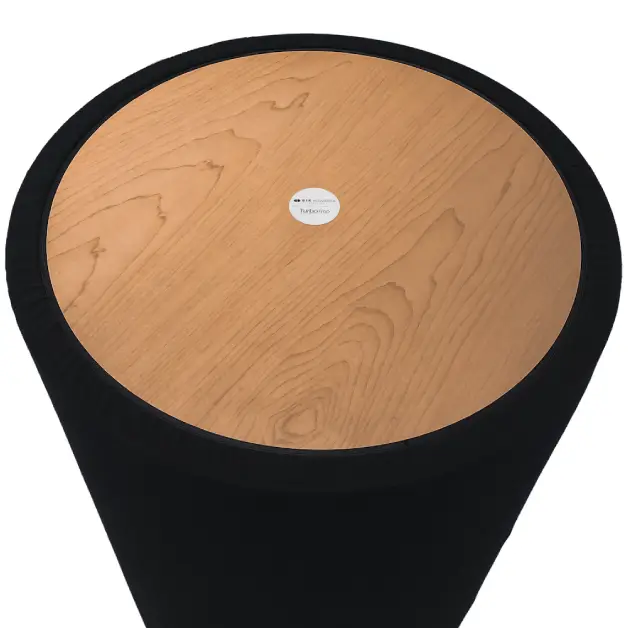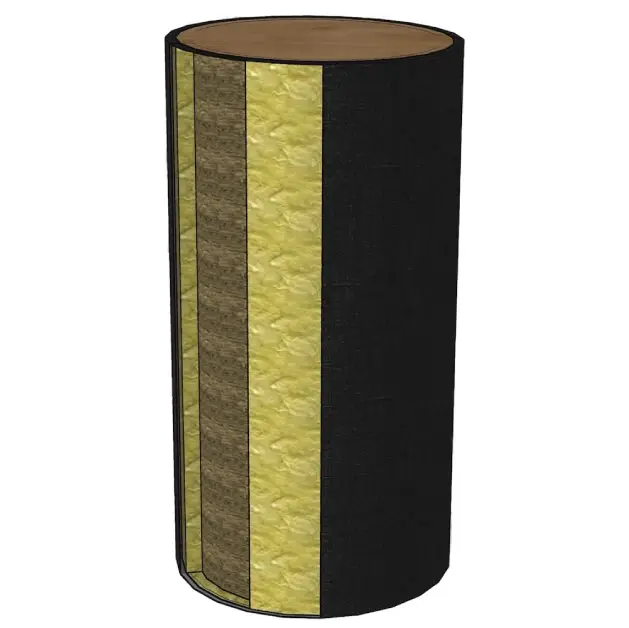 From $272.00
Turbo Trap Pro
Featuring new materials the TURBO TRAP PRO provides more than twice the low end absorption compared to any foam-based product!.
Buy Now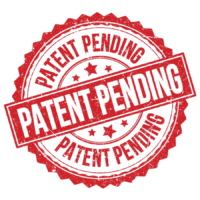 Bass Traps Built for Professional Audio
GIK Acoustics TURBO TRAP PRO are the ultimate broadband sound absorbers for professional audio control rooms, tracking rooms, and listening rooms.
The design of the Turbo Trap Pro makes them flexible for either professional studios or in a home listening environment. Because TURBO TRAP PRO are tubular in shape and free standing, they can be stacked to achieve full floor-to-ceiling coverage effortlessly and without mounting any treatments to the wall. There are a variety of placement options: stacked in corners, used in first reflection points, or used to create a barrier around speakers to reduce interference.
Similar products claim effectiveness, but the TURBO TRAP PRO are independently lab tested and show true effectiveness down to 60Hz. That is a tall order to fill as no other product on the market is able to achieve this level of performance at a compact decent size.