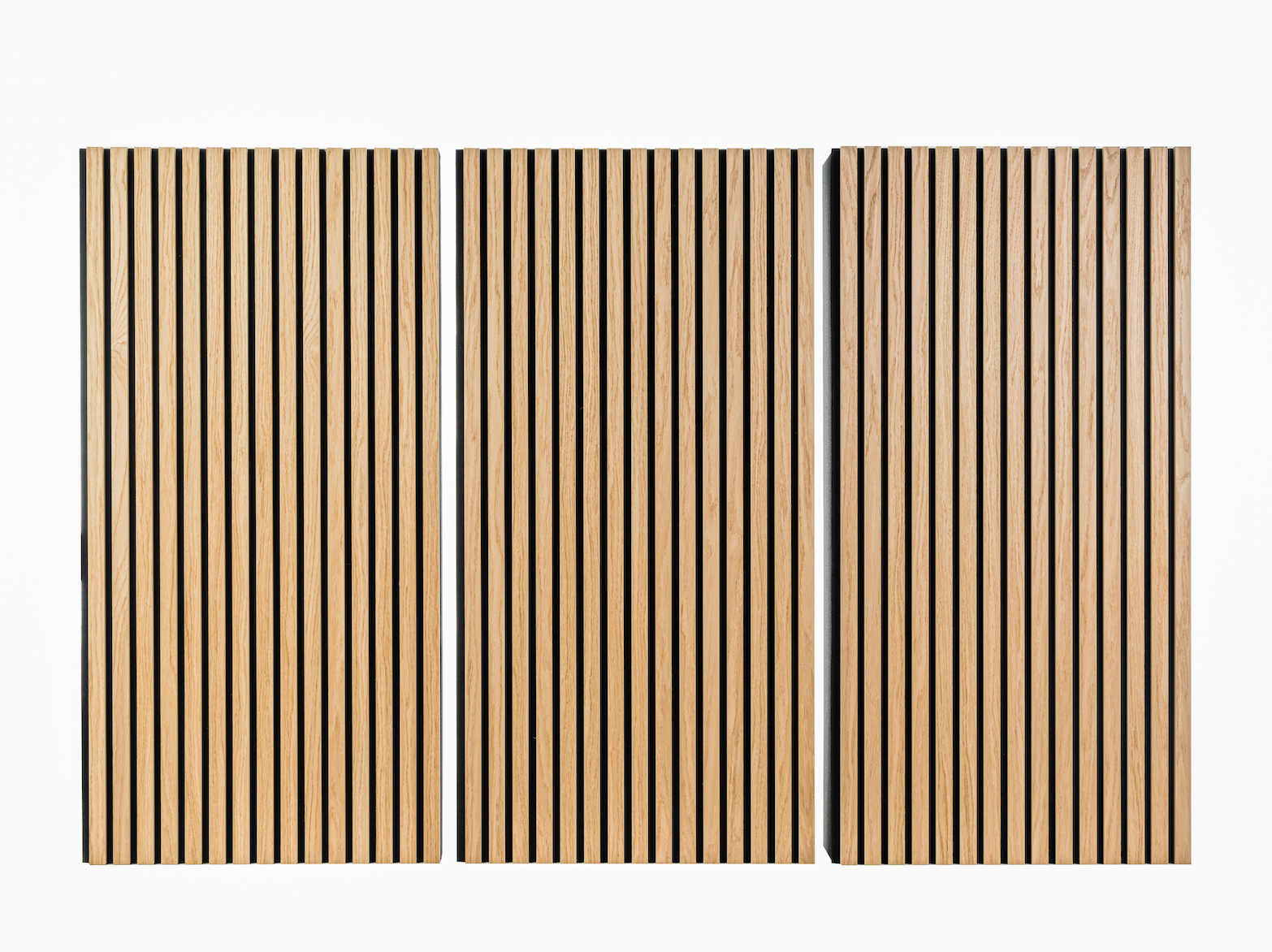 The Acoustic Wood Wall Panel
Finding the right balance between high and low frequencies is one of the toughest challenges in any space. This is where the SlatFusor 1S shines, a wood wall panel effortlessly combining acoustic performance with elegant design.
The SlatFusor 1S offers both a timeless design, as well as the exceptional performance that GIK Acoustics panels are known for.
The wooden slats scatter high-frequency sound waves, preserving your room's brilliance. Behind these slats, a high-performance absorber steps in to control resonances in the low and mid-frequency ranges.
Performance You Can Trust
With an impressive 30% increase in effectiveness below 1000 Hz compared to conventional 1″ thick panels, the SlatFusor 1S redefines the control of echoes, reverberations and resonances.
It is the ultimate choice for those seeking both the aesthetics of natural wood and unparalleled acoustic performance in their environment.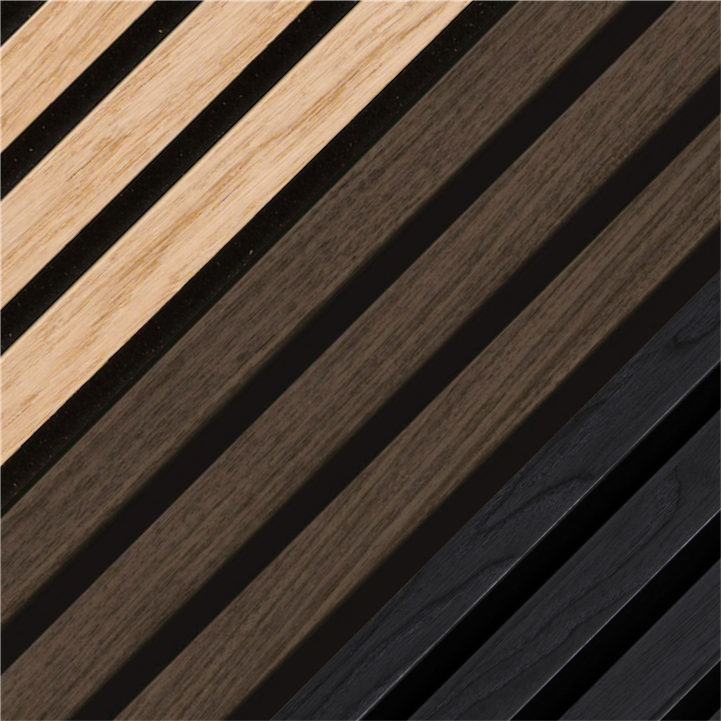 Masterful Craftsmanship
Wood Wall Panel In Real Oak Veneer
A fusion of craftsmanship and exceptional acoustic design, the SlatFusor 1S comes in a premium, furniture-grade finish.
While the SlatFusor 1S exudes natural beauty with its natural oak veneer, the ability to stain the slats opens up endless possibilities.
A statement of sophistication that seamlessly complements any environment, whether you're at home or in a professional studio.
Seamless Surfaces Timeless Design
The pioneering design of the SlatFusor 1S wood wall panel ensures that each individual slat panel can be effortlessly arranged on your wall, leaving no unseemly gaps. This meticulous attention to detail not only elevates the acoustic performance of your space but also enhances its visual appeal. A harmonious blend of form and function makes the SlatFusor 1S your perfect choice for acoustic wall paneling.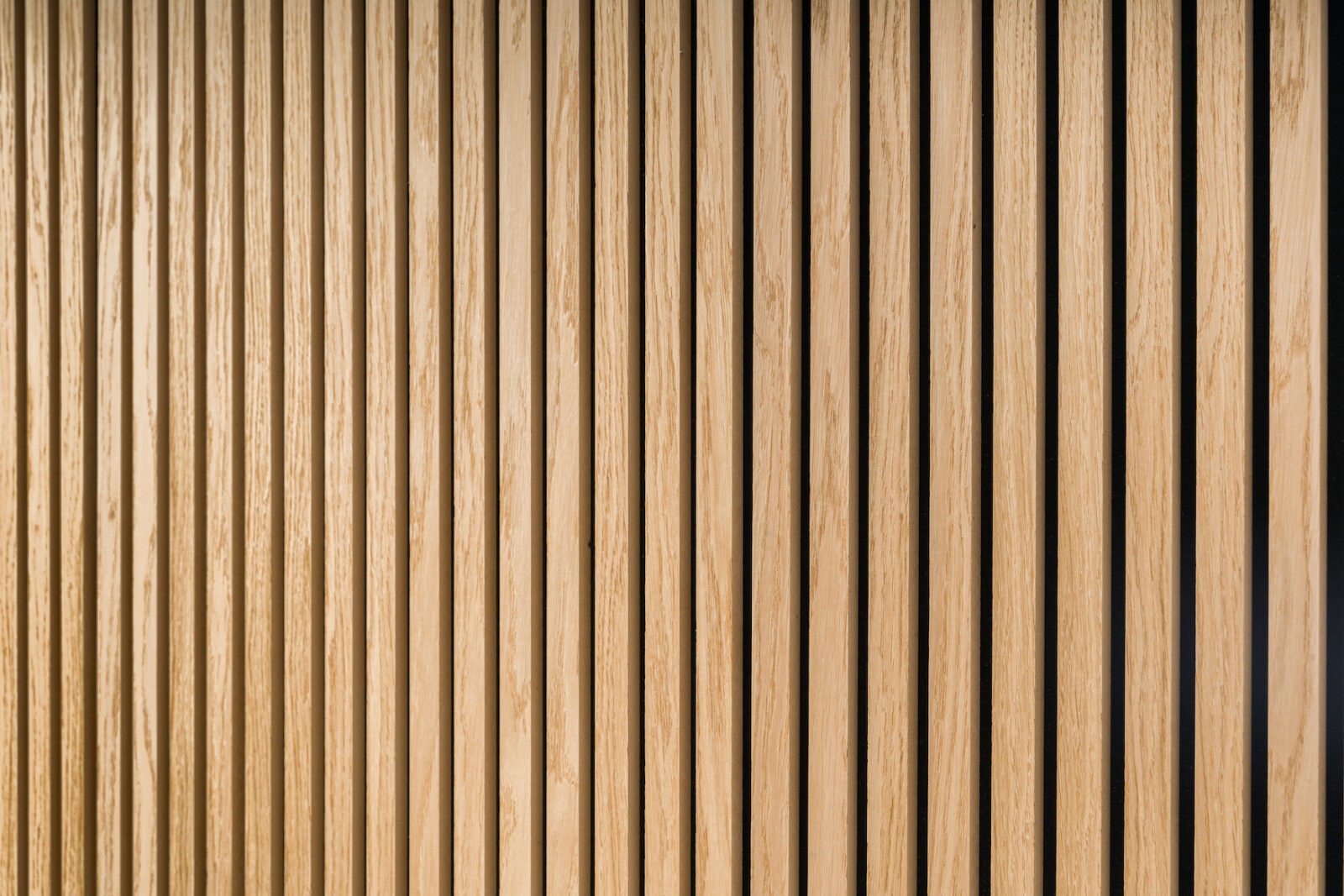 Specs
Mineral wool provides twice the low-end absorption over similar foam-based products.
Stainable oak veneer slats on a 1″ thick acoustic panel frame filled with eco-friendly, high-performance sound absorbing material, wrapped in black fabric.
Square = 9.5lbs
Rectangle = 19.5lbs
ECOSE® technology absorption material
Quality hand-made construction and craftsmanship
Square 23.5″23.5″
Rectangle 23.5″x45.5″
The SlatFusor is easily mounted on a wall using a sawtooth picture hanger (included).
A small felt overhang on one side allows the SlatFusors to hang without a gap.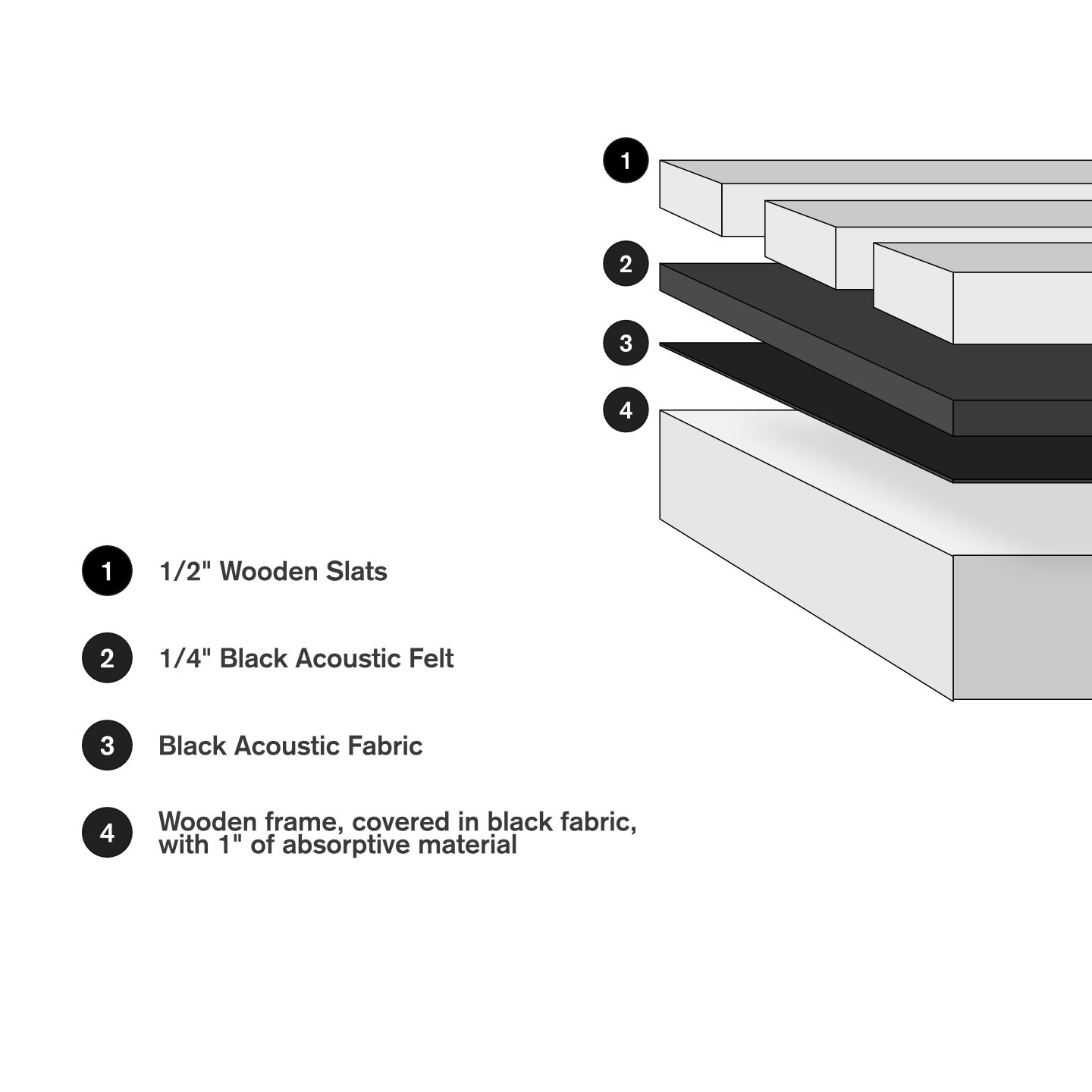 The unique design of the SlatFusor 1S consists of beautiful slats on a black, acoustically transparent felt layer, behind which is 1″ of high performance absorption material in a wood frame covered with black fabric.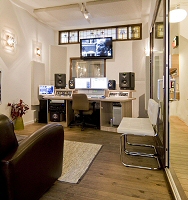 "GIK Acoustics products do a remarkable job at creating a great, early-reflection free sweet spot for the engineer and controlling bass. The panels and bass traps have turned an acoustically challenging room into a perfectly workable listening environment."
More Information and Articles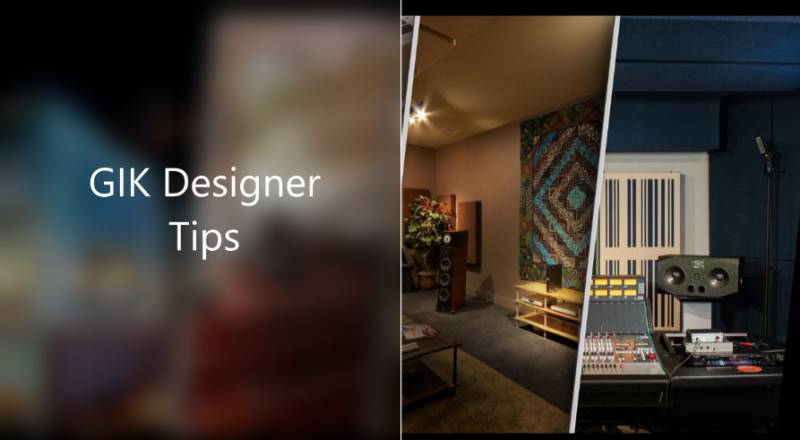 When people reach out to us at GIK for acoustic advice, we never have any problem convincing people to put panels and diffusors on their wall and in their corners in [...]
Read more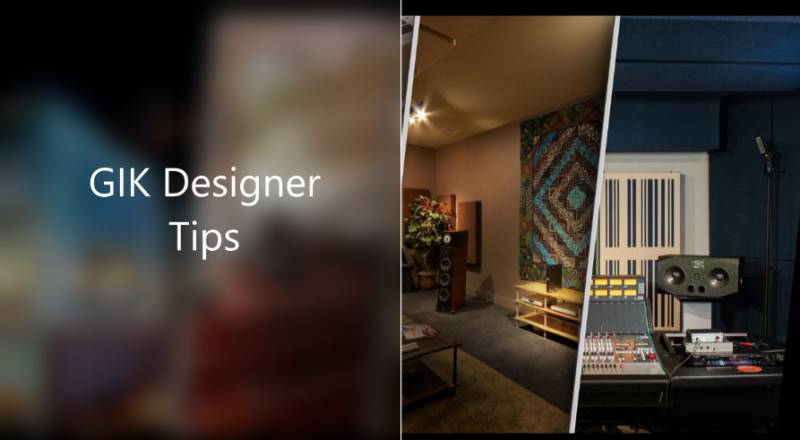 The most important factor in acoustic treatment performance is coverage area. Or more specifically, the total surface area of all treatments in a room, relative to the room's size. This relationship [...]
Read more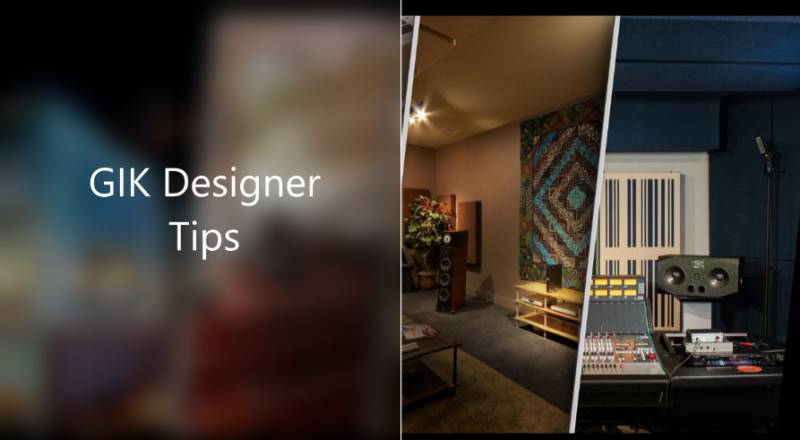 Without fail, one of the first things our clients say to us when we begin talking about how we are going to treat their room is some iteration of "I don't [...]
Read more