Technical Specs
Acoustic drop ceiling tiles or acoustic ceiling panels are used to create a false ceiling where unattractive but necessary building components are exposed, such as air ducts, water pipes, and gas lines. Most drop ceiling tiles are not created for noise reduction or sound absorption beyond their architectural construction, resulting in noisy environments with a typical drop ceiling look. Our solution is Acoustic Drop Ceiling Panels, decorative yet functional sound absorbing ceiling panels that work with a drop ceiling as drop ceiling tiles that provide sound control and echo absorption for naturally loud spaces.
Our Acoustic Drop Ceiling Panels are the perfect panels for acoustically treating your drop ceiling, as they easily slide into an existing drop ceiling tile grid for effective sound control. Additionally, the acoustic ceiling tiles can be used on an existing drywall ceiling by installing eye hooks to drop in from hard drywall or rafters as suspended ceiling clouds. The smooth appearance of the acoustical ceiling tiles make them a pleasing alternative to typical drop ceiling tiles, while offering substantially more acoustic performance.
Installation
A standard grid system you can find in most hardware stores is all you need to slide the acoustic ceiling tiles in, as they are designed to fit exactly. If a grid is not an option, you can use your drywall ceiling or rafters with the tiles as suspended ceiling clouds instead of acoustic ceiling tiles in a drop down grid, by using hooks we will provide if you choose the option "Extras" in the product visualizer.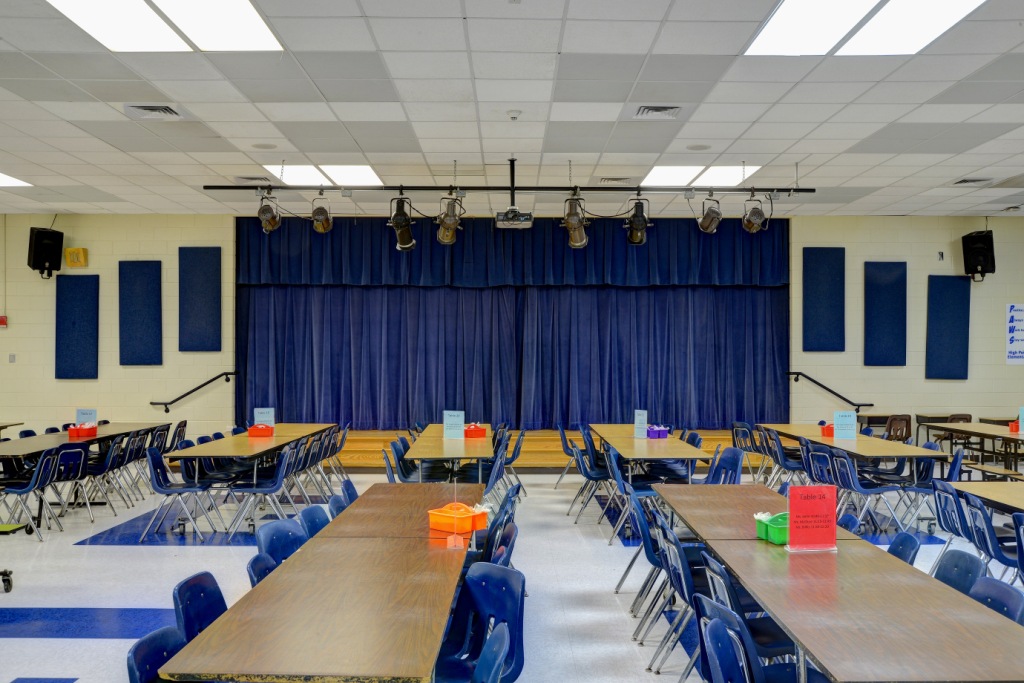 How to Use the Ceiling Panels
These acoustic ceiling panels are a smart solution in the event you want to add sound dampening instead of soundproofing to your drop ceiling. An acoustical drop ceiling will add noise control to your space, absorb sound, and provide an integrated acoustic solution around your existing ceiling system.
These acoustic ceiling panels fit into a standard drop ceiling tile grid in two sizes:
Square: 23.75" x 23.75"

Rectangle: 47.75″ x 23.75"
2″ – Broadband range absorption
4″ – Increased low frequency absorption