Ivan Messer is president of Legend Audio & Video in Miami, FL, as well as the forum AudioAficionado.org.  He's also owner of "one of the best-sounding rooms in the U.S." That's what McIntosh Labs president Charlie Randall said in TIME Magazine about Messer's McIntoshed-out home theater. This guy knows audio and he recently turned to GIK Acoustics to treat his Reference System room with our ArtPanels.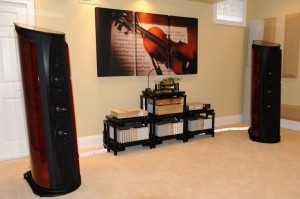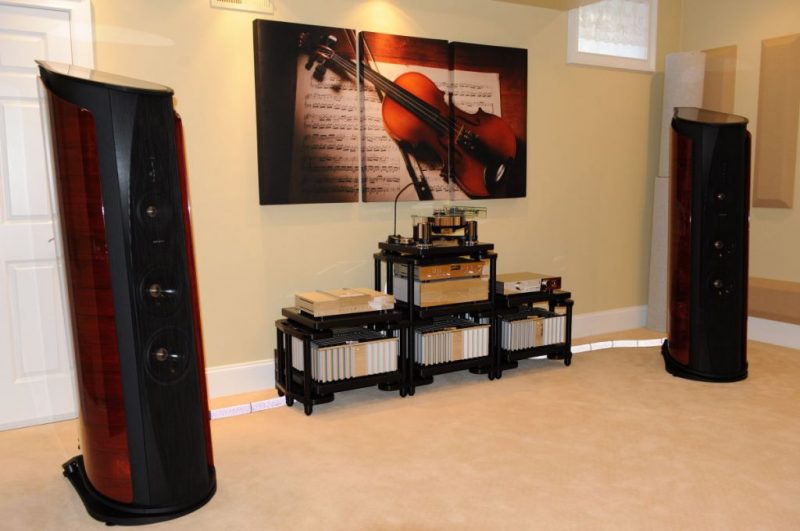 By the way, the System consists of the following:
BURMESTER 911 MK3 AMP(3), 089 CD PLAYER, 088 PRE-AMP, 100 PHONO PRE-AMP, 111 MUSIC CENTER, 948 POWER CONDITIONER, AVID ACUTUS REFERENCE SP TT, GRAHAM PHANTOM II SUPREME ARM, DYNAVECTOR XV-1S CART, HRS-SXR CUSTOM 2V-3V-2V RACK w/ M3X 1921 SHELVES, SONUS FABER AIDA SPEAKERS IN RED FINISH, GIK ACOUSTICS ARTPANELS, WIREWORLD PLATINUM CABLES & PLATINUM ELECTRA PC'S
And you can read about the complete build out of this Reference System here.