All FlexRange (242, 244, Monster, & 3.625" Art Panels) have the same rear frame for mounting. The exposed plywood has 4 eyehooks preinstalled into the rear frame of the panel, or you can use a variety of aftermarket hardware to install your panels. The stock eye hooks can be used in a myriad of ways, below are just a few examples.
Fasteners
Panels come ready to hang, but you will need to get fasteners appropriate for your surfaces. We recommend:
Drywall: Ooks Hooks 
Plaster: Monkey Hooks
Masonry: Tapcon Screws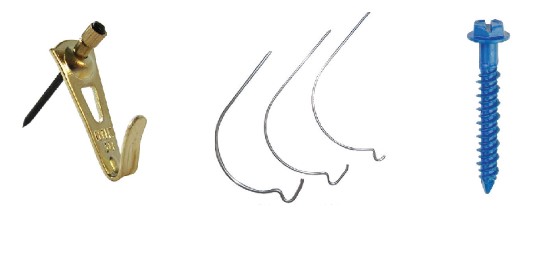 The heaviest panel in the FlexRange family is 20lbs. Any anchor rated for 20lbs or more will work. 
Ceiling Mounting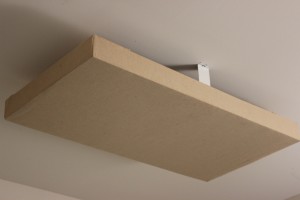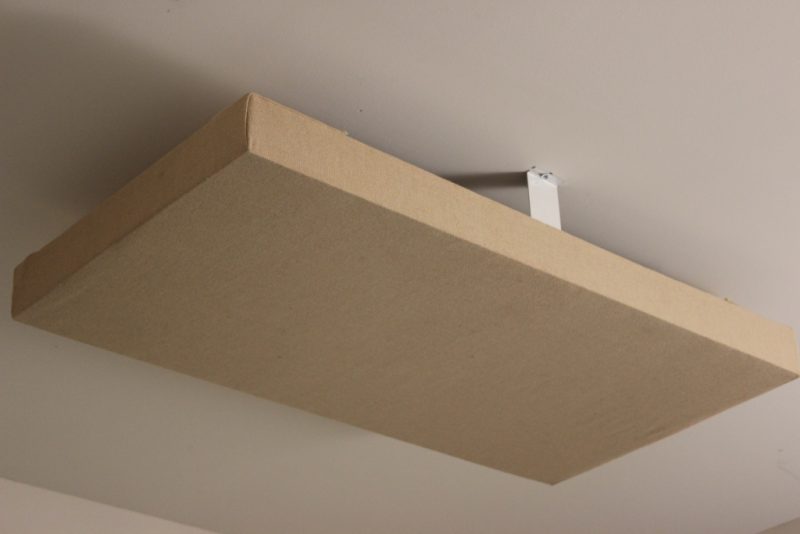 The simplest and most effective way to install a FlexRange Panel on a flat, level ceiling is with GIK's Ceiling Cloud Mount Brackets. Cloud brackets are sold separately, and come with their own installation instructions.
Other aftermarket installation hardware can also be used on flat ceilings, or are better suited to angled ceilings.
These include:
Hanging wire & eyehooks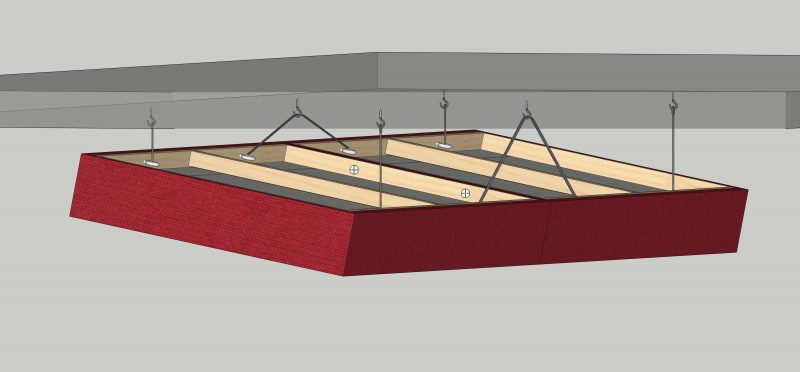 D-Rings & Plantar Hooks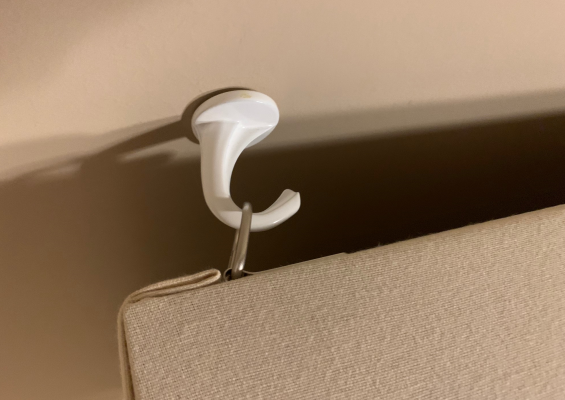 Keyhole Hardware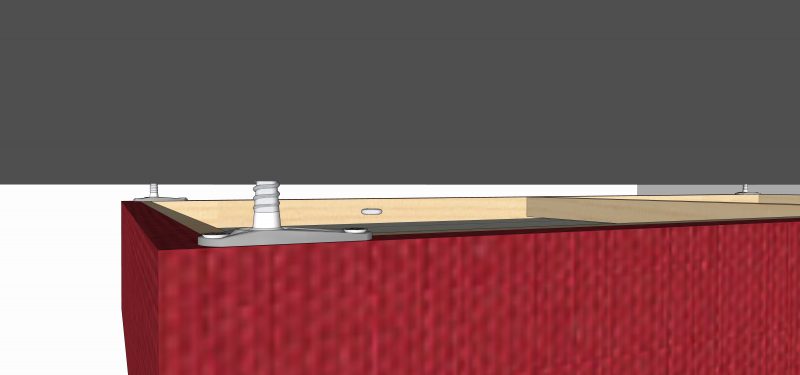 Wall Mounting
To hang the panel from one of these wall anchors simply twist the wire around the eyehooks and onto itself to form a suspension between two hooks: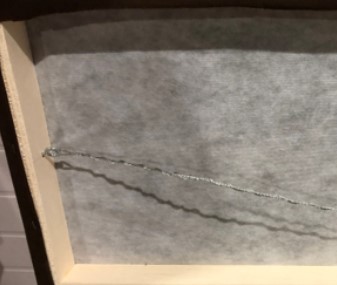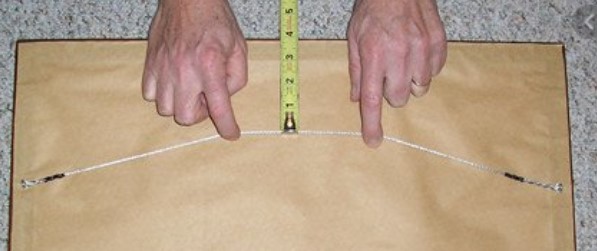 Pick the panel up from the wire to allow the wire to bind into place, then measure from the top edge of the panel to the wire to see how far down from the panel's edge your wall anchor should go:
In most cases, your ideal hang height of a panel on a wall is ear level. The bottom edge of a 4' panel 2' or 3' off the floor optimizes that panel to cover ear height for sitting or standing occupants. You may have purchased panels for a specific audio application. Please contact our design staff if needed for more specifics on placement.
Corner Mounting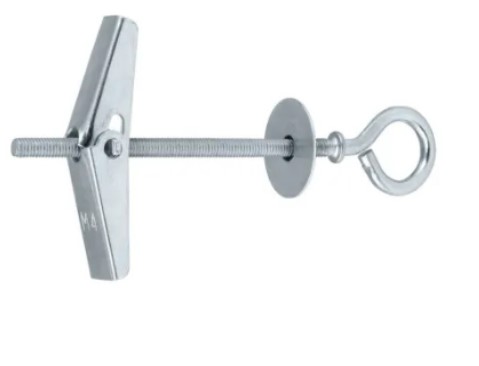 244 and Monster bass traps perform well straddling across a corner. Hooked wall anchors like the Toggle Hooks shown below, or D-rings can be mounted on the wall or ceiling, and wire, chain, or zip ties can be used to mount into corners. Using ziptie loops between wall and panel hooks is a great way to be able to cinch the panel into place gradually and get it exactly where you want it.
These are just some of the most common mounting options; FlexRange panels are engineered to work with many mounting strategies. The rear frame is plywood, if you carefully pre-drill the holes you can install just about any kind of hardware you'd like to use.