PUT ON YOUR SUNGLASSES,
GIK PURE WHITE FABRIC NOW ON SALE
ATLANTA, GA (May 10, 2012) – GIK Acoustics U.S. announces an expansion of color options and now offers pure white fabric as part of the standard line of color selections. The new pure white fabric can be selected on any GIK Acoustics' products to provide a clean, modern look which blends with white ceilings and walls.
GIK Acoustics President Glenn Kuras stated, "We knew for a long time that our customers would enjoy the option of a bright white fabric and we have worked with our fabric mill to provide this in our color selections."
Pure white fabric can be chosen for acoustic panels, bass traps and screen panels. Other standard color options include black, off-
white, grey, burgundy, bright red, bright blue, hunter green and coffee. GIK Acoustics U.S. also offers the full line of Guilford of Maine fabric colors.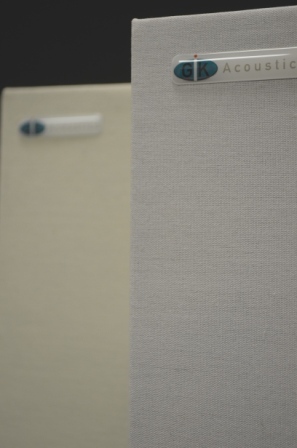 About GIK Acoustics:
With thousands of GIK acoustic panels, bass traps, and diffusers installed around the world and with locations in the U.S. and Europe, it is clear that GIK Acoustics is the #1 choice for recording studios, listening rooms, home theaters, churches, and live auditoriums. GIK Acoustics not only provides the largest selection of highest quality products at affordable prices, but provides its clients with a professional design and support staff to help you achieve a quality acoustic space.
To experience GIK Acoustics online, please visit:
Official Website U.S.: https://gikacoustics.com/
Official Website Europe: https://www.gikacoustics.co.Europe
Official Facebook Page: https://www.facebook.com/pages/GIK-Acoustics/166729010031089
For media inquiries, contact:
Glenn Kuras
President, Acoustic Professional
glenn.k@gikacoustics.com
Phone: 770.986.2789 (U.S.)
Toll Free: 1.888.986.2789 (U.S.)
Phone: +44 (0) 20 7558 8976 (Europe)
###