Product Description
All rooms can have a negative influence on the direct sound by "coloring" the sound source that is being recorded. The GIK Acoustics PIB (Portable Isolation Booth) effectively isolates a vocalist or sound source from a room which significantly improves the recording quality using a versatile folding design which enables you to take it anywhere.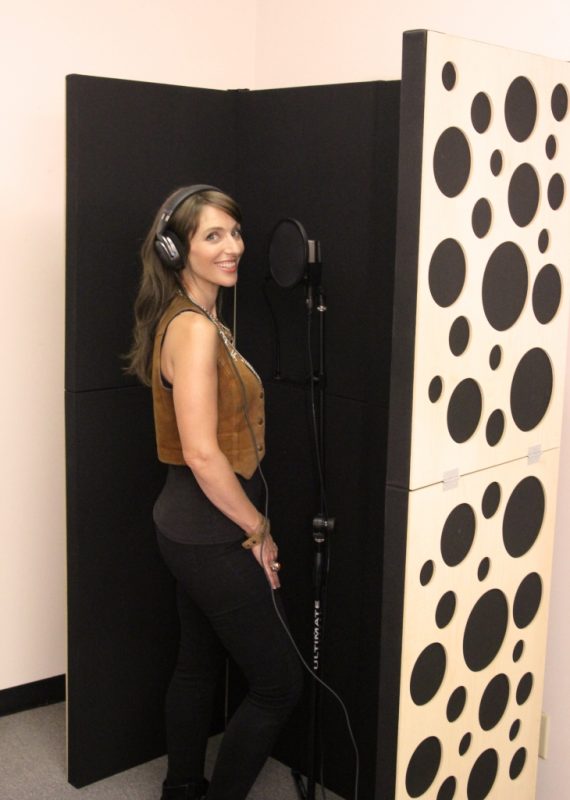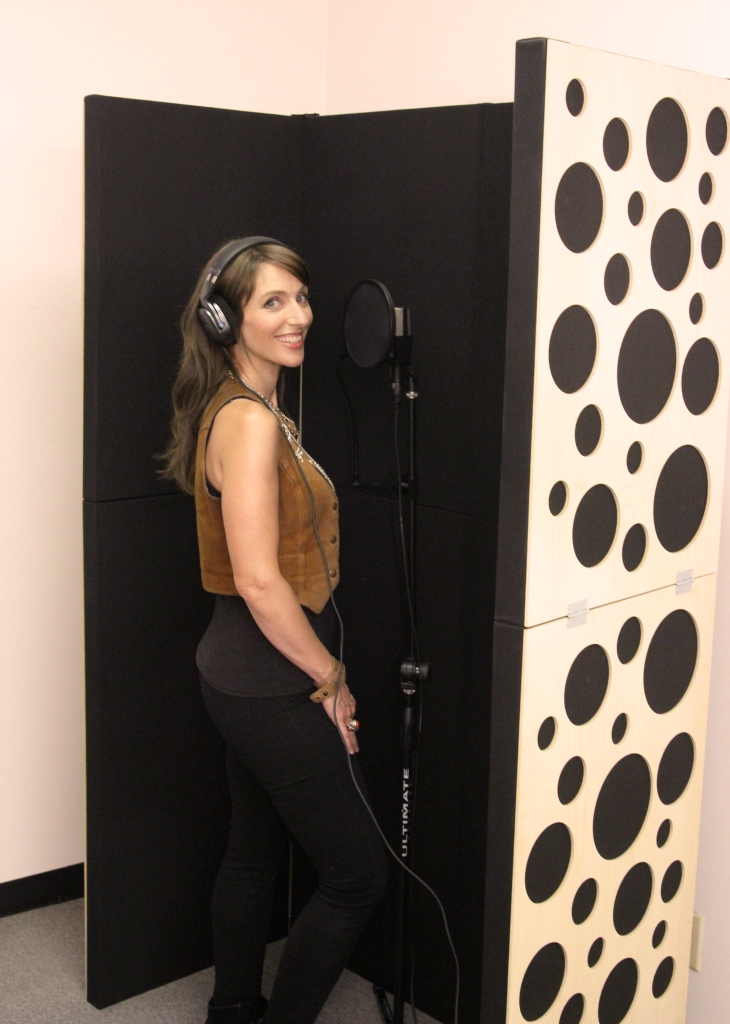 SUPERIOR PERFORMANCE OVER COMPETING PRODUCTS
Typically, a portable booth or vocal booth provides some sound isolation but lacks quality performance. Small vocal shields using thin foam will only absorb high frequency content, leaving the low frequency content untouched. This results in a perceivably "boomy" and "muddy" sound, which degrades the clarity of the sound source. The PIB is made of 2″ thick rigid fiberglass which effectively absorbs down to 250Hz, yielding improved clarity.
SIZE DOES MATTER
The size of the PIB (Portable Isolation Booth) makes it more effective than other portable vocal booths (sometimes called an iso booth) because the large surface absorbs more room reflections. The large size also means the PIB surrounds the mic making it more natural for a singer as opposed to singing into a U shaped piece of foam.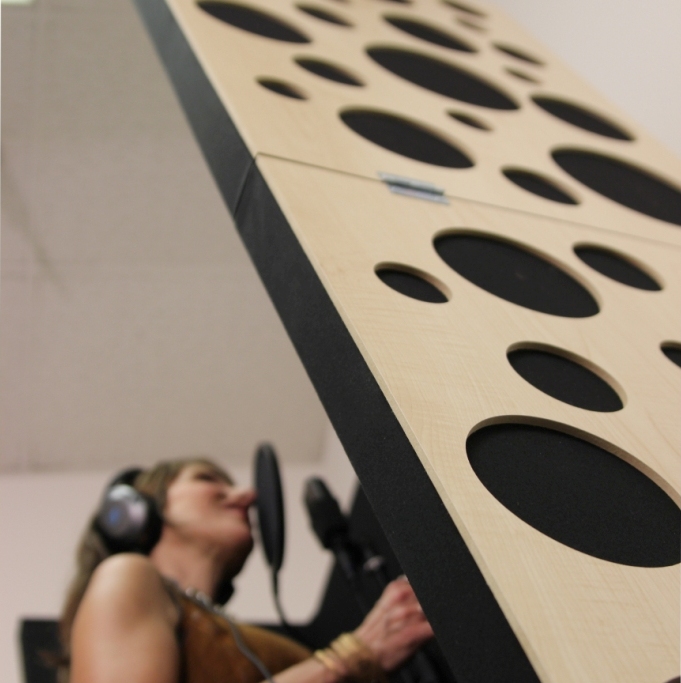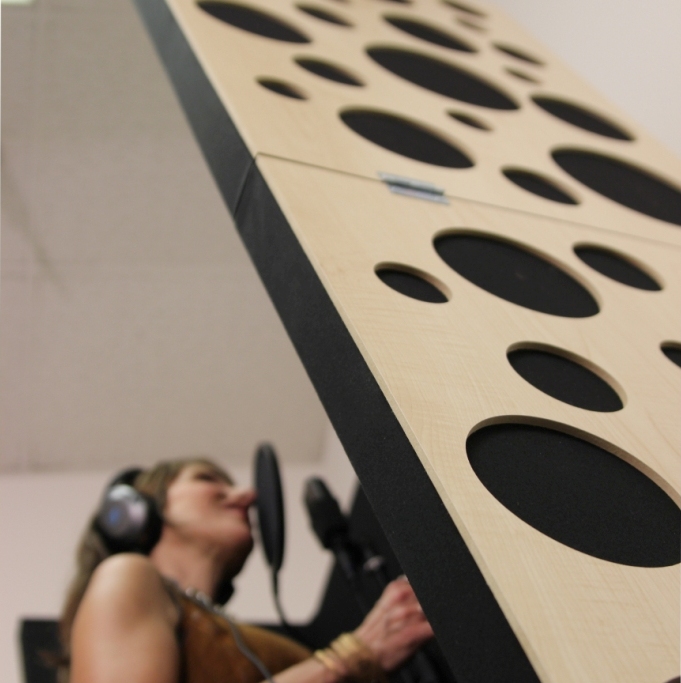 STYLE AND SUBSTANCE
The most unique feature of the PIB (Portable Isolation Booth) is one side has a thin, rigid plate with stylish cutouts which provides absorption while being semi-reflective. The rigid plate is ideal when recording and tracking as it will reflect high frequency content across the room, in turn improving the sonic image of your tracking or listening environment.
Click here for a video illustrating the effectiveness of the PIB as a vocal booth.
VERSATILITY
The PIB (Portable Isolation Booth) is hinged and collapsible making it a combination portable standalone isolation booth and a compact portable sound booth.
Unfolded it acts as a vocal isolation booth; and unlike a mic shield, the PIB expands to 6'6″ tall x 3'7″ wide
Collapsed it can be used as a portable sound booth for recording acoustic instruments such as guitars
The PIB is a versatile, adjustable and suitable acoustic booth in any environment; whether it's a bedroom studio or a professional recording facility.
PIB (Portable Isolation Booth) Features:
Compact, durable, freestanding, easily stored
Standard size unfolded: 43″ wide (each panel is 21.5″) x 78″ tall
Standard size collapsed: 43″ wide (each panel is 21.5″) x 45″ tall
Weight: 30 pounds
 employs ECOSE® technology absorption material
Choose from 15 beautiful patterns:
Plate available in 5 attractive finishes: