Guilford of Maine Fabric by the Yard
$16.99 per yard (minimum 8 yards)
For our Canadian customers, please contact us for a shipping quote for fabrics by the yard.
Upgrade the finish on your panels with Guilford of Maine Acoustic Panel Fabrics.
GIK Acoustics stocks the following 9 Guilford of Maine FR701 colors and offers them as an upgrade on all our fabric panels.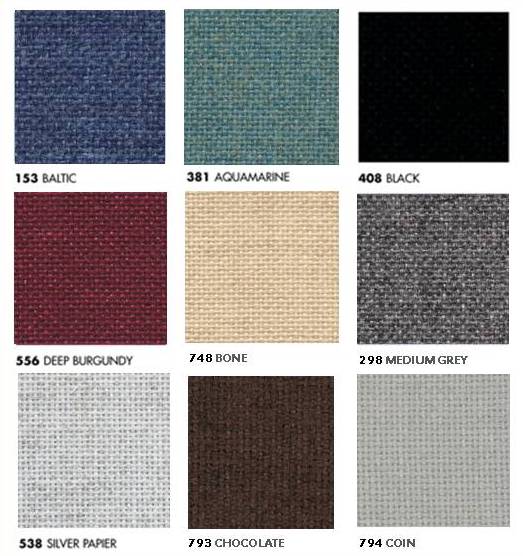 Please contact us for a quote if you wish to upgrade to another color from the full line of Guilford of Maine FR701, Guilford of Maine Anchorage, or any Guilford of Maine fabrics.  See color swatches below or order a Guilford of Maine Color Swatch Book from GIK Acoustics.
GIK Acoustics is proud to offer all Guilford Of Maine FR701 and all Guilford of Maine Anchorage colors by the linear yard for $16.99 per yard (minimum 8 yards).  Fabric is 65″ wide.
To ensure proper color selection, GIK Acoustics recommends obtaining sample swatches directly from Guilford of Maine.  Products manufactured in Guilford of Maine fabrics are not returnable.

Key features of Guilford of Maine (click here for full Specifications):
Acoustically transparent
Stylish
Class A Fire and Smoke Rated
Durable
Easy to work with
GOM Panel Fabrics are made with 100% recycled polyester either pre- or post-consumer.  (FR701 is 100% post-consumer – water and soda bottles.)  FR701 Fabrics use 100% Terratex® which designates fabrics that are made from 100% recycled material using increasingly sustainable manufacturing practices to produce a high quality product that is recyclable at the end of its useful life.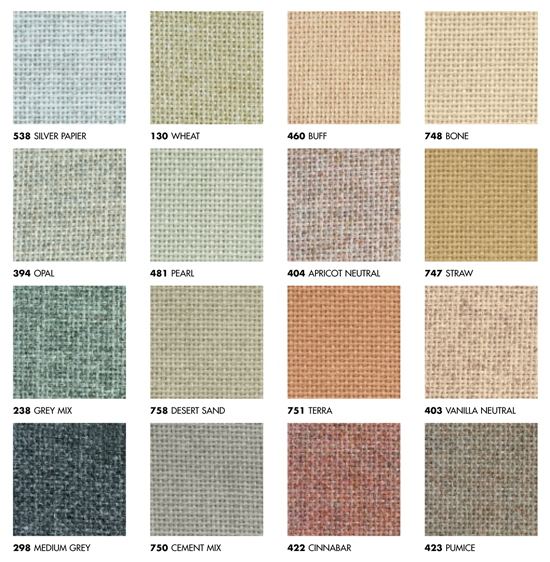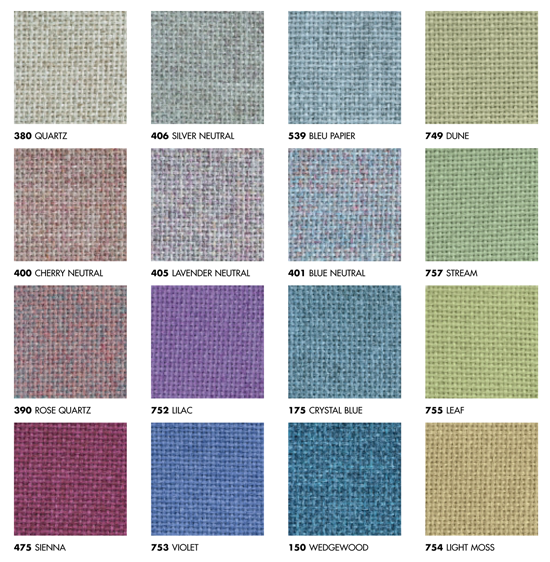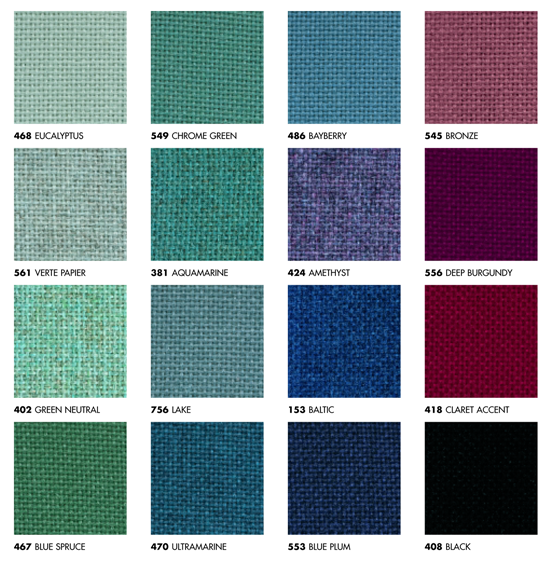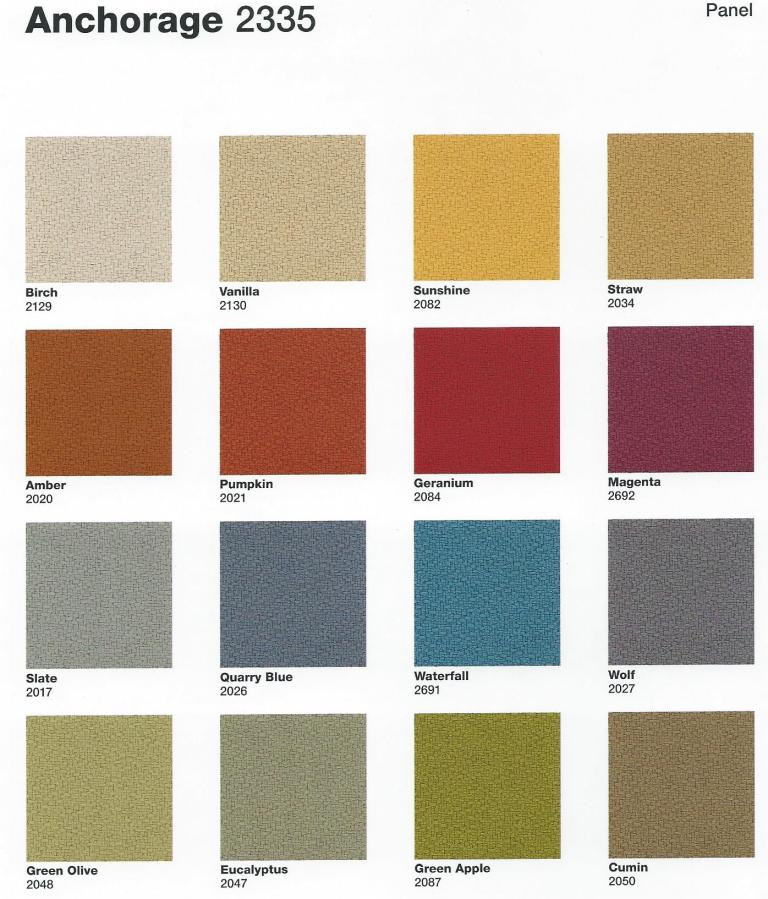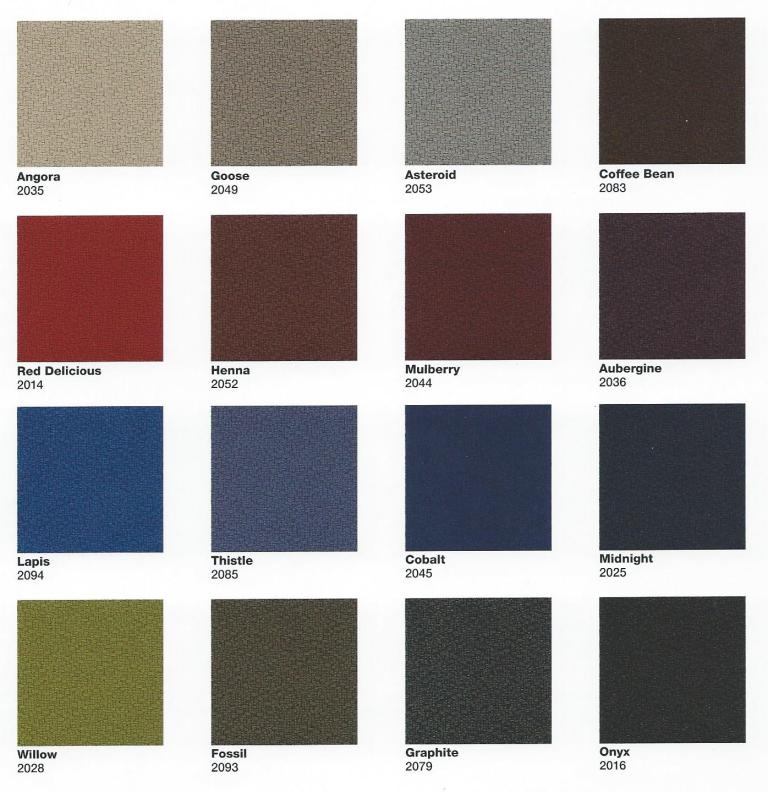 Guilford of Maine Acoustic Panel Fabrics – the right amount of sound quality.  When it comes to better acoustics, Guilford of Maine did their research. Their fabrics not only pack style, they've been tested, soundly. Going with proven performance takes the guesswork out of choosing the right fabrics for your project.
From Guilford of Maine's website:
We make life easy for designers. With our time-tested classics as a starting point, specifiers now have the freedom to open up. To be bold. And be rewarded for it. The best fabrics are made for the job. Made to serve. And we could talk about Wyzenbeeks, Martindales and dry crocking but we'd prefer our products do the talking for us. Especially in places like these… We're 100% Healthcare. Want cleanability? Check. 100% Education. Looking for added strength? Check. And 100% Office. Want to stand up to double rubs? Check. Our products also happen to be easy on the environment. It's all part of our focus on products that hold their own where you need them most.
---