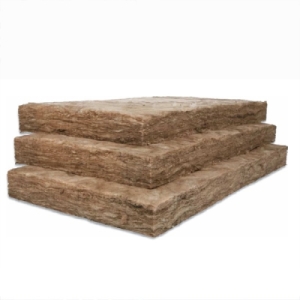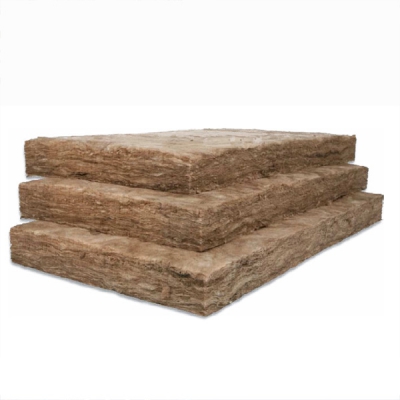 Because of it's density, the 1.6 PCF Knauf rigid fiberglass with ECOSE® Technology is ideal for making thicker panels. It can also be used to fill corners to make bass traps. It's easier to cut than 3.0 PCF and as with all ECOSE® products, it's environmentally friendly.
Perfect for Do-It-Yourself bass traps and acoustic panels, Knauf Insulation Acoustical Board is a 1.6 PCF thermal and acoustical insulation product made from inorganic glass mineral wool preformed into boards with ECOSE® Technology. Precision cut tolerances.
Features and Benefits
Product Dimensions
Each sheet is 24″ x 48″ x 2″.
Precision Tolerances
Tolerances are +/- 1/16″ (1.6 mm) for thickness and +/- 1/8″ (3.2 mm) for width and +/- 1/4″ (6.4 mm) for length.
Noise Reduction
Excellent sound absorption characteristics, an important benefit for today's office and interiors.
Indoor Air Quality
Certified for indoor air quality as a low emitting product by UL Environment GREENGUARD and the more stringent GREENGUARD Gold standard; also verified to be formaldehyde-free.
Sustainability
Carbon-negative: Knauf Insulation's products used for thermal insulating purposes recover the energy that it took to make them in just hours or a few days, depending on the application. Once installed, the product continues to save energy and reduce carbon generation as long as it is in place.
Glasswool insulation with ECOSE® Technology contains three primary ingredients:
Approximately 50% recycled post-consumer glass content verified every 6 months by UL Environment.
Sand, one of the world's most abundant and renewable resources
Knauf's green chemistry initiative ECOSE® Technology, which reduces binder embodied energy by up to 70%
This product contains no materials or chemicals on the International Living Building Institute's Red List.
GREENGUARD Certification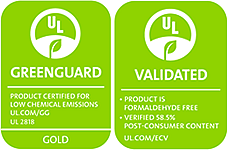 Knauf Insulation products with ECOSE® Technology contain no phenol, formaldehyde, acrylics or artificial colors. These products are certified by UL Environment for indoor air quality (IAQ) as low emitting products and where noted, have achieved the more stringent GREENGUARD Gold certification and verified to be formaldehyde-free.

This product has been tested and is certified to meet the EUCEB requirements.

LEED Eligible Product
Use of this product may help building projects meet green building standards as set by the Leadership in Energy and Environmental Design (LEED) Green Building Rating System.
Credit 4.1 – 4.2 Recycled Content
Credit 5.1 – 5.2 Regional Materials