For those who prefer the Do-It-Yourself route or those who wish to cover a large surface but lack the necessary building tools, space, or prowess for cutting lumber; we have the solution.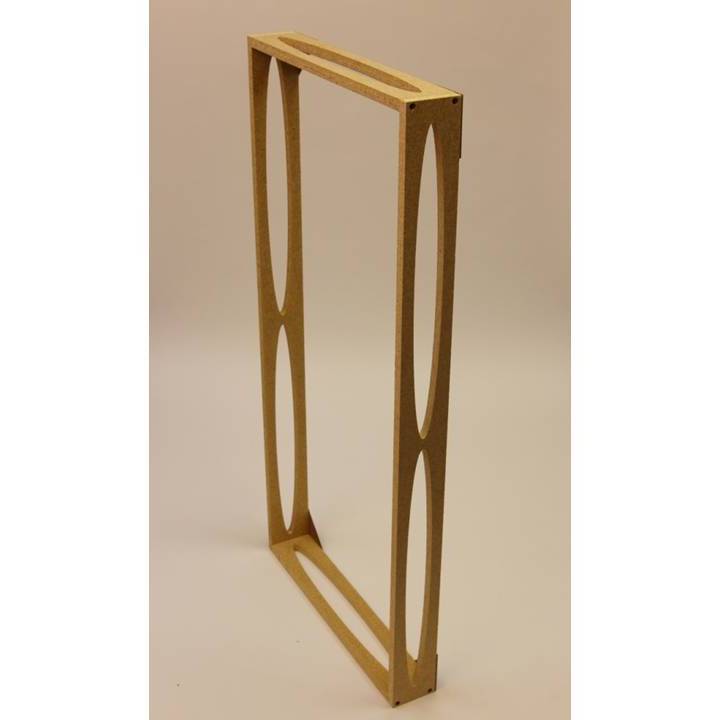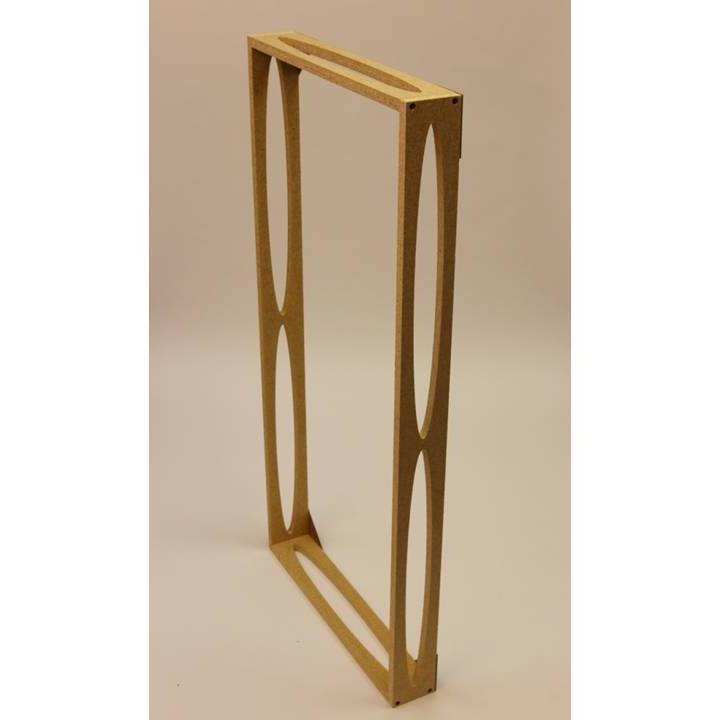 Professional DIY Frames for bass traps and acoustic panels
Each frame is precisely machine-made at GIK's factory in Atlanta using quality MDF. We incorporate a unique vented design that provides better sound absorption by allowing more sound energy to pass through the sides of the frame and into the absorptive material. We recommend drilling pilot holes to accommodate the accompanying lumber screws. We also include pre-cut pieces for corners to support the absorptive material and hold it in place. Our DIY frames are a cost effective solution that can be assembled in minutes!
The vented design of our DIY Frames is not the same patented two-frame design of our 242 Acoustic Panels, 244 Bass Traps, and Monster Bass Traps.
Assembled, the 4″ Frame will be 24″ x 48″ (outside dimensions). Fiberboard insulation may need to be trimmed to fit inside frame.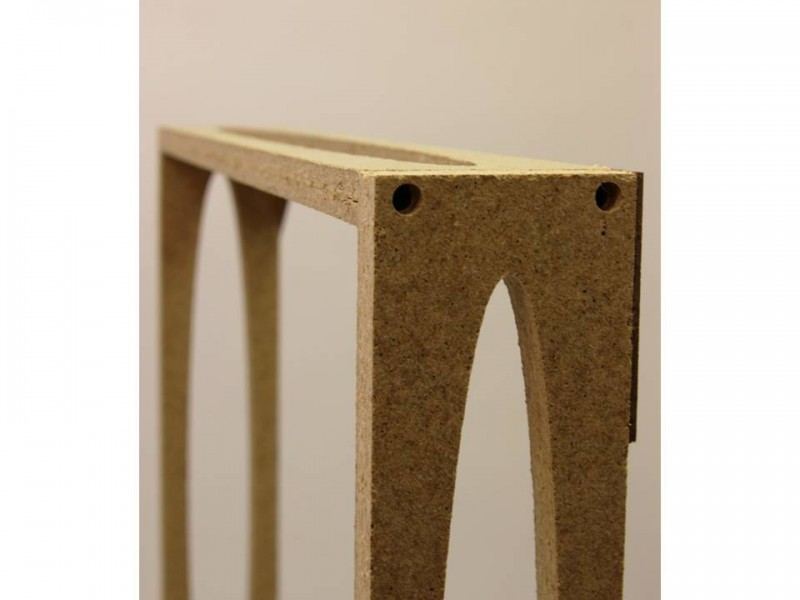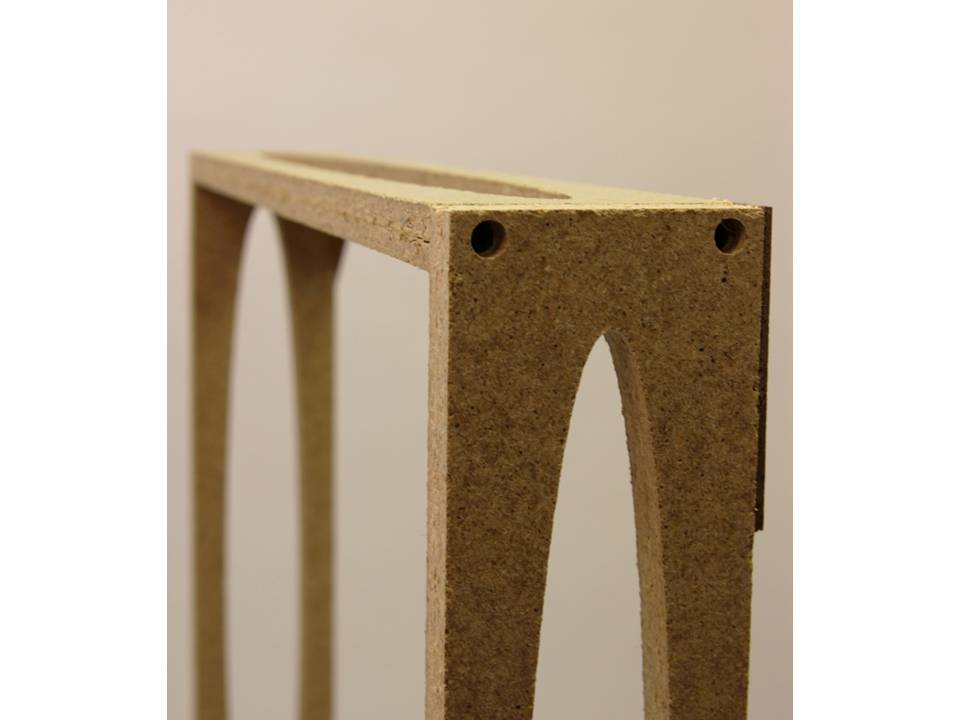 To build your own acoustic panels using these frames:
Step 1: Assemble the frame using the screws provided. We recommend drilling pilot holes to keep top piece of frame from splitting. (Screwdriver or drill required)
Step 2: Attach corner pieces to the back of the frame with nails (included) which will hold the absorptive material in place. (hammer required)
Step 3: Choose enough absorptive material to fill frames. We offer both Owens Corning and Knauf Ecose. Fiberboard insulation may need to be trimmed to fit inside frame.
Step 4: Wrap the frame using your own fabric or choose from the full line of Guilford of Maine fabrics
Step 5: Mount on the wall using sawtooth hanger or picture wire. NOTE: these are not provided but can be purchased from any local hardware store.
Take the hassle out of getting started: no cutting (except possibly trimming the absorption material), no power saw required. Our DIY frames are delivered to your door via affordable, quick shipping.