Product Description
FEATURES:
patent pending FlexRange Technology options

FULL RANGE
RANGE LIMITER - additional $15 per panel

professionally constructed  two-frame system and built-in air gap
easy wall and corner installation using wire integrated in the back like a picture frame
standard size: 24.25" x 48.5" x 5.25"
weight:  FULL RANGE = 14 lbs  |  RANGE LIMITER = 16 lbs
optional built-in Scatter Plate for an even balance of absorption, diffusion, and scattering
free standing options available with metal stands or boom stand brackets (boom stand not included)
easy to install on ceiling with optional Cloud Mounting Bracket©
can be custom sized to fit your specifications
available in our 9 standard, quality GIK Acoustics fabric options
additional Guilford of Maine fabric choices available
 employs ECOSE® technology absorption material and is manufactured with LEED certified Columbia Forest Products (made in the USA)  formaldehyde-free technology
The GIK Acoustics 244 Bass Trap with FlexRange Technology utilizes our patent pending design to maximize low end control.
When combined with our proprietary RANGE LIMITER membrane system, the 244 Bass Trap with FlexRange Technology  absorbs up to 50% more low end (below 60Hz) and retains 75% more high end (from 400Hz and above) versus the broadband FULL RANGE option.
Compared to other commercially available products which are simple, fabric-wrapped, DIY-type panels, the 244 Bass Trap with FlexRange Technology is precision engineered and manufactured to exacting standards.  We begin with a two-frame system that allows low end to be absorbed from the sides and back while the professionally constructed frame maintains a crisp, sharp edge.  GIK Acoustics uses high-quality fabrics as our standard options as opposed to cheap burlap or microsuede.  Our materials are

 which means GIK products are easy on air quality for your room, the environment, and your budget.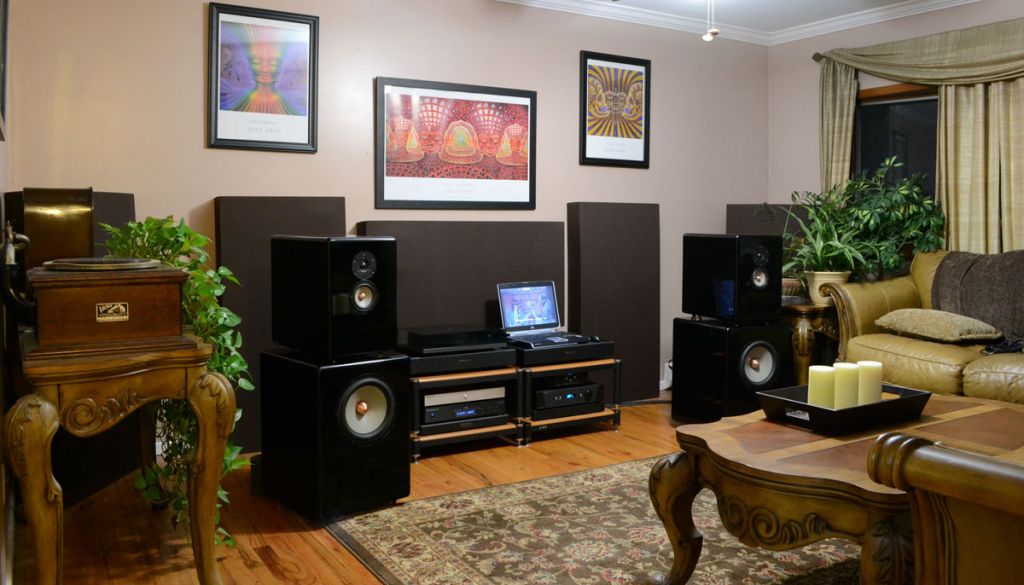 The 244 Bass Trap with FlexRange Technology hangs truly flush on the wall using an integrated wire on the back and can easily be mounted straddling corners (recommended) or as a cloud on the ceiling.  The design of the 244 Bass Trap with FlexRange Technology allows it to be used in multiple quantities to absorb as much bass as possible without over absorbing the high end, which leaves life inside the room. Cymbals are crisp and clear while bass kicks!
Click here for full Riverbank Acoustical Laboratories results:  244 Bass Trap with FlexRange Technology FULL RANGE and  244 Bass Trap with FlexRange Technology RANGE LIMITER.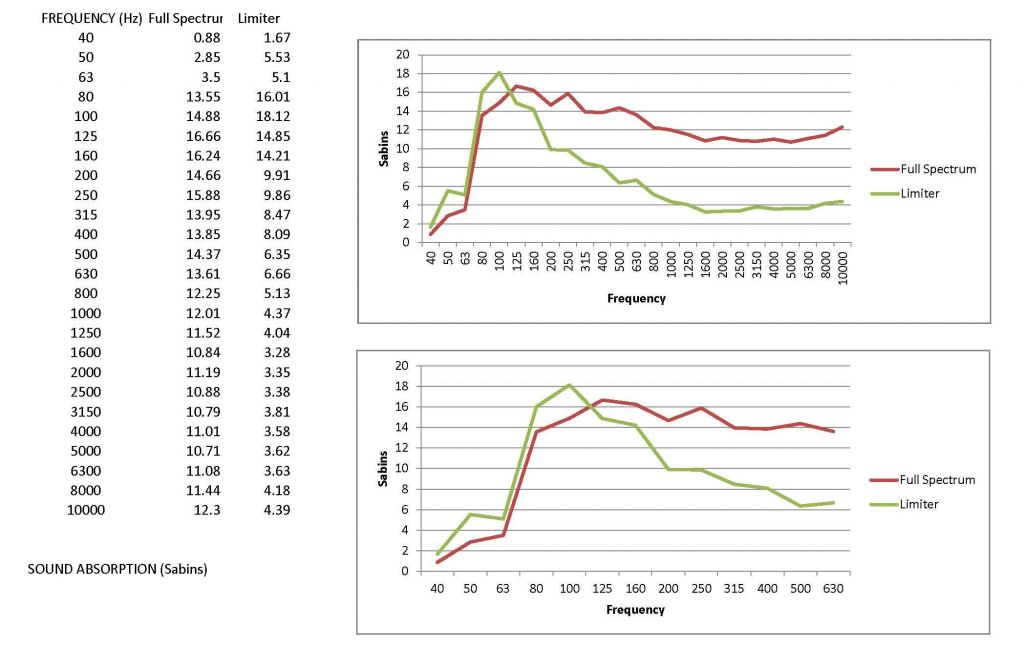 WANT TO ADD BUILT-IN SCATTERING / DIFFUSORS TO YOUR PANELS?
Broadband treatments offer great performance with an attractive price and when coupled with diffusion and scattering, can give your room a completely balanced sound throughout, without over-dampening high frequencies.
The GIK Acoustics built-in Scatter Plate option allows even decay time from low to high frequencies while providing the necessary space for absorption to flatten the frequency response. Read more about the new GIK Acoustics Scatter Plate here.
After adding GIK Acoustics 244 Bass Trap with FlexRange Technology to your cart, you can then select Scatter Plate from the Diffusion Products menu and have them built into your 244 Bass Trap with FlexRange Technology for only $49.00 per panel.
BOOM STAND BRACKETS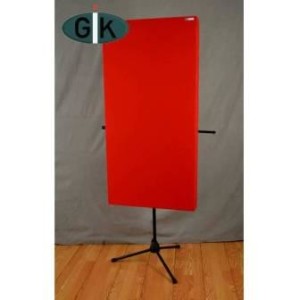 Instead of mounting the panel on the wall, we offer our Boom Stand Brackets. Installing these brackets on the panel allows it to attach to any boom stand turning your 242 Bass Trap with FlexRange Technology into a gobo or a portable vocal booth. For only $12 each you can add increased flexibility to our acoustic panels. (Boom stand not included.) Click here to add boom stand brackets to your order.
CUSTOM METAL STANDS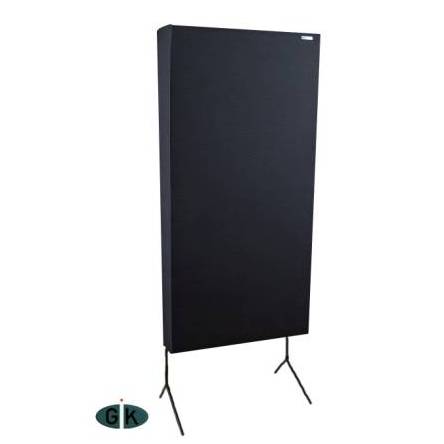 Another alternative that adds flexibility to our acoustic products are our Custom Metal Stands. Our metal stands are modern, contemporary and powder coated for greater durability. Complete your GIK Acoustics order with our free standing custom metal stands. Looks great and provides flexibility! Click here to add custom metal stands to your order.
9 STANDARD GIK ACOUSTICS FABRICS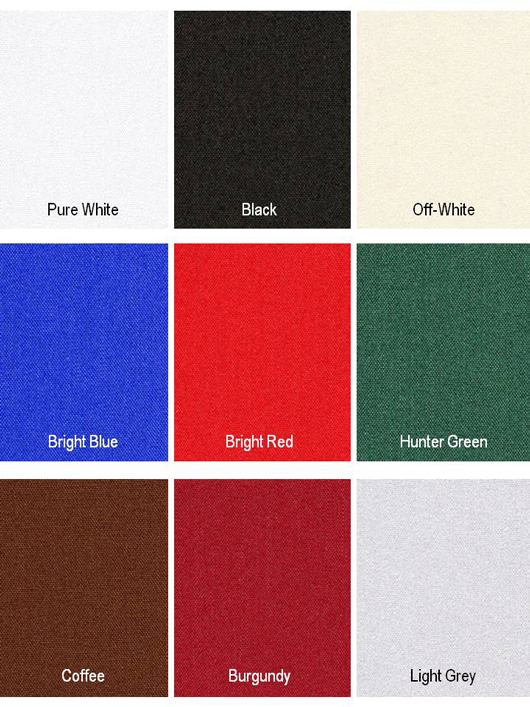 9 STANDARD GUILFORD OF MAINE COLORS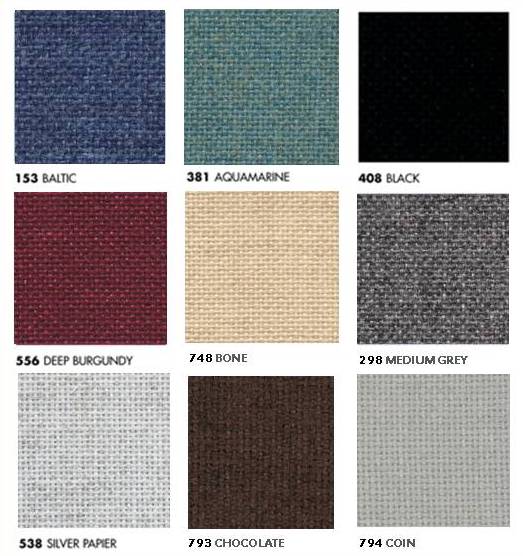 You may order any of these 9 stocked Guilford of Maine colors right off the web site or contact us for a quote for any of the other Guilford of Maine FR701, Anchorage or other fabrics.
See all Guilford of Maine FR701 colors here.
Order a color swatch book with fabric samples for $15.00
---
"GIK Acoustics products do a remarkable job at creating a great, early-reflection free sweet spot for the engineer and controlling bass. The panels and bass traps have turned an acoustically challenging room into a perfectly workable listening environment."
Ivo Witteveen, co-owner
MOST Audio Post, Amsterdam