Product Description
Tri-Trap Corner Bass Trap FEATURES:
Designed to fit in any corner
Available with black, white, or Blonde WOOD caps
Standard size: 23.5" front face x 16.5″ x 16.5″ sides x 47" tall
Weight: 15 pounds
Can be custom sized to fit your specifications
Optional built-in Scatter Plate for an even balance of absorption, diffusion, and scattering
 employs ECOSE® technology absorption material and is manufactured with LEED certified Columbia Forest Products (made in the USA)  formaldehyde-free technology
---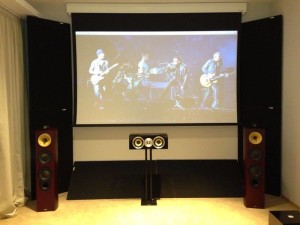 Many studios, home theaters and listening rooms make do with foam wedges in corners which are unattractive and far less efficient in sound wave absorption than acoustic panels. Our dedicated sound engineers have developed a more attractive and effective product – the GIK Acoustics TRI-TRAP Corner Bass Trap©.
The Tri-Trap© is one of our most effective bass traps and takes up far less floor space. Constructed with a solid core, the Tri-Trap© is a 47″ tall, freestanding triangular prism able to hold up to 50 pounds in weight. The Tri-Trap©'s clean, professional design means it does not have to be mounted to the wall or corners and is stackable for floor-to-ceiling coverage.
The Tri-Trap©, like all GIK Acoustics bass traps, was lab tested at the prestigious Riverbank Acoustical Laboratory and showed to have true effects at 50Hz and below. The Tri-Trap© has been effectively designed to absorb more low end, but also does an excellent job of absorbing the high end, creating smooth sound absorption from 50 Hz to 5000 Hz. Installing our Tri-Traps© will result in a beautifully balanced room that will suit even the most critical listener.
Click HERE to view the product video.
Click here to view the Tri-Trap Corner Bass Trap datasheet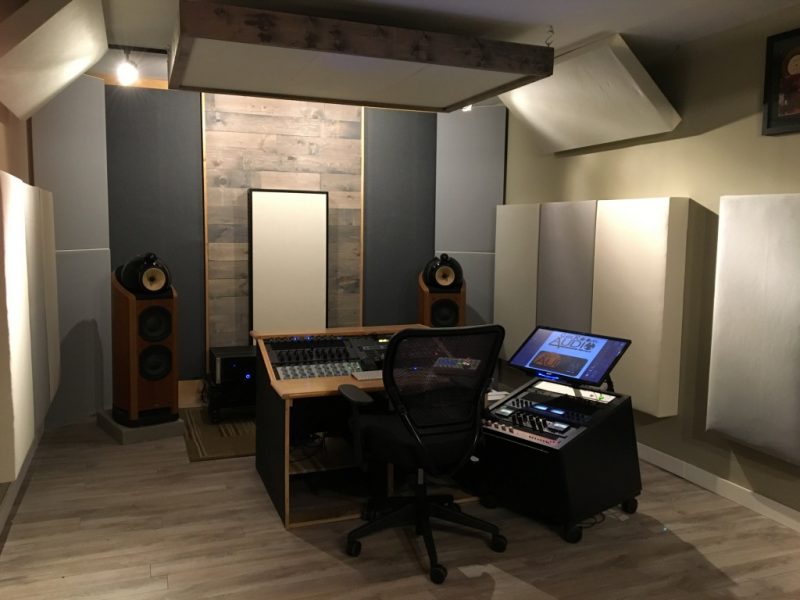 ---

"The Tri-Trap©s really do the job. It was a pleasure working with the GIK Acoustics crew. It is clear you guys are in it for the music. Thanks again for helping out on the design and steering me in the right direction. The doors here are open anytime you are passing through.
Thanks again."
Jon Pousette-Dart
Little Big Deal Music