Product Description
SCOPUS TUNED MEMBRANE (T100) BASS TRAP FEATURES:
100% pressure based absorption
Dimensions: 23" x 23" x 4.25" for flexible mounting
Weight (without plate): 20 pounds
Target Frequency Range: 75Hz – 135Hz
Easy to hang or stackable
Lab tested
Narrow, targeted absorption range (< 1 octave)
Custom tunings available
You can choose to add diffusion to your Scopus Trap by selecting plates from either the Alpha Series (3 patterns available) or Impression Series (5 patterns available). Plates come in five finishes: blonde wood veneer, black veneer, or white veneer, Gray Elm veneer, or Mahogany veneer.
 employs ECOSE® technology absorption material and is manufactured with LEED certified Columbia Forest Products (made in the USA)  formaldehyde-free technology
---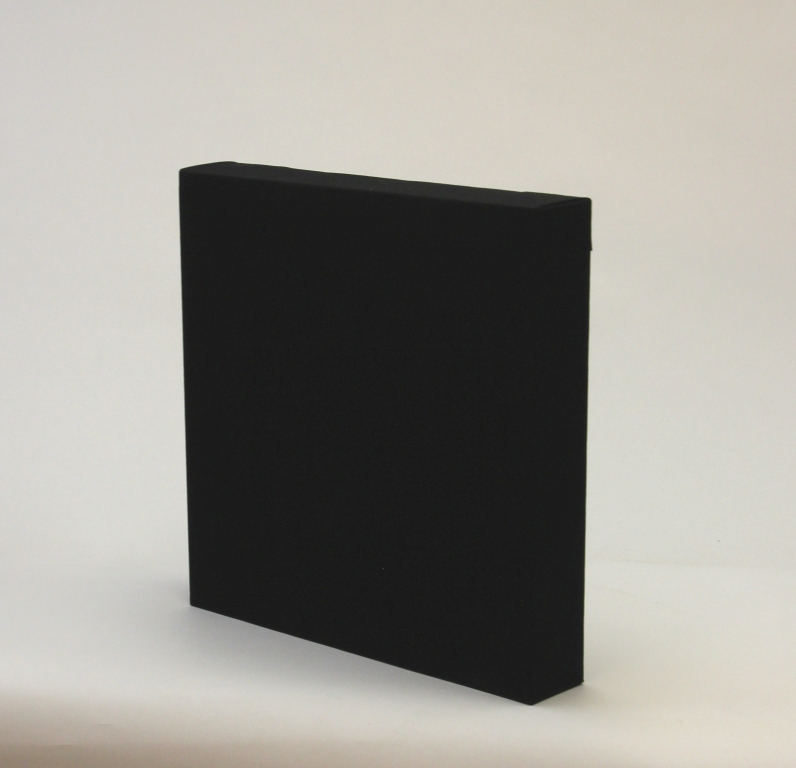 The GIK Acoustics Scopus Tuned Membrane Bass Trap takes low end control to new level with maximum targeted absorption using a membrane design with an air tight chamber. Think of them like a drum in reverse. When you strike a drum, it makes a sound based on the mass of the head and the size and depth of the drum body. In the Scopus Tuned Membrane Bass Trap, the sound strikes the 'head' and causes the membrane to move, absorbing the energy based on the mass of the membrane and the depth of the sealed cavity.
Unlike a Helmholtz resonator which has a narrow range of absorption, the Scopus Tuned Membrane Bass Trap has a broad absorption frequency range from 35Hz to 125Hz.  Center frequencies are 40Hz, 70Hz, and 100Hz. It is a perfect addition to rooms that already have broadband control, but still require targeted control without absorbing above 125Hz. All this in a package that is as thin as 4 inches!
GIK Acoustics also offers the option to build the Scopus Tuned Membrane Bass Trap to target whatever center frequency is required for your needs (please email or call for pricing). For professional, targeted bass control, look no further than the GIK Acoustics Scopus Tuned Membrane Bass Trap series.  Click HERE to view the product video.
Incorporate diffusion in your Tuned Bass Trap with Impression Series or Alpha Series plates.
The addition of an Impression or Alpha Series plate helps diffuse/scatter high frequencies vs a direct reflection off the unit, plus it adds visual impact. The plate will not interfere with low end absorption at the desired frequency.


Impression Series plates available in 6 beautiful patterns:
Plate available in 5 attractive finishes:
---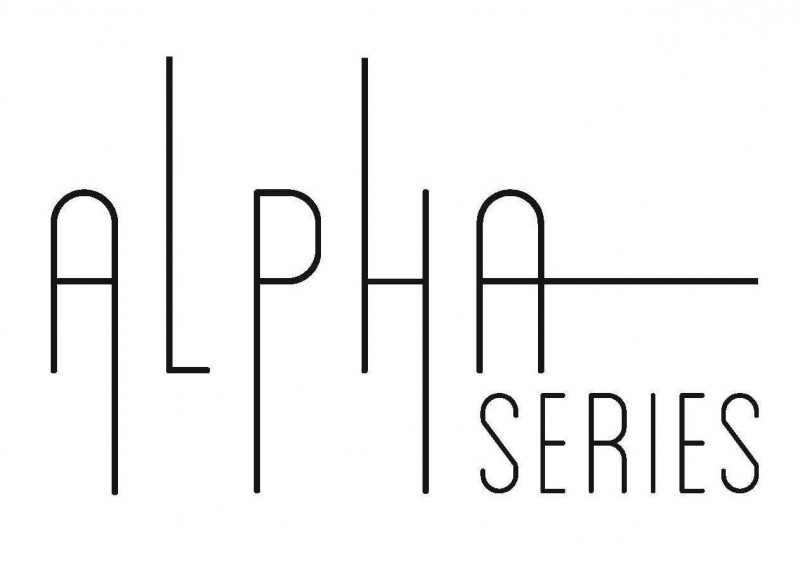 Alpha Series plates available in three scattering options: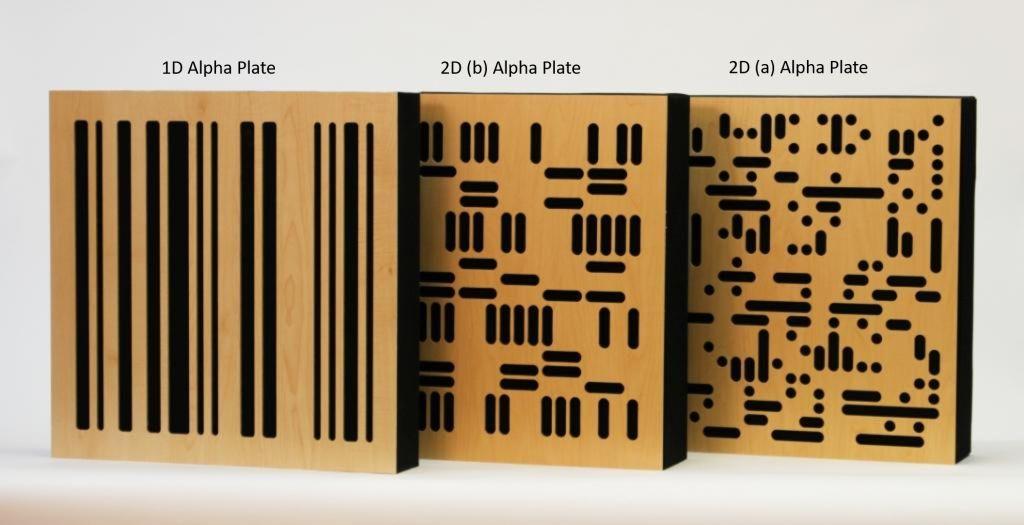 One-Dimensional – The 1D option uses a mathematical sequence in a column that extends the length of the panel. The vertical slats of the 1D allow sound energy to be scattered in a horizontal plane.
Two-Dimensional – The 2D options use a sequence of columns and rows with variable spacing that provides horizontal and vertical scattering of sound.

2D (a) has a pattern of dots and dashes
2D (b) has a pattern of dashes
Plate available in 5 attractive finishes: