Product Description
FreeStand Acoustic Panel© FEATURES:
Ideal for use in front of doors and windows
Free standing, movable panel with a sleek, modern design
Stainless steel supports
Easy to store
Standard dimensions: 24″ x 60″ x 2″
Also available in a 4″ profile for greater low end absorption. Visit our FreeStand Bass Trap page for more information.
2″ Profile standard weight: 11 lbs

Can be custom sized to fit your specifications

 

employs 

ECOSE® technology

 absorption material and is manufactured with LEED certified 

Columbia Forest Products

 (made in the USA) 

 formaldehyde-free technology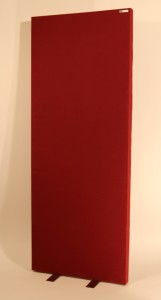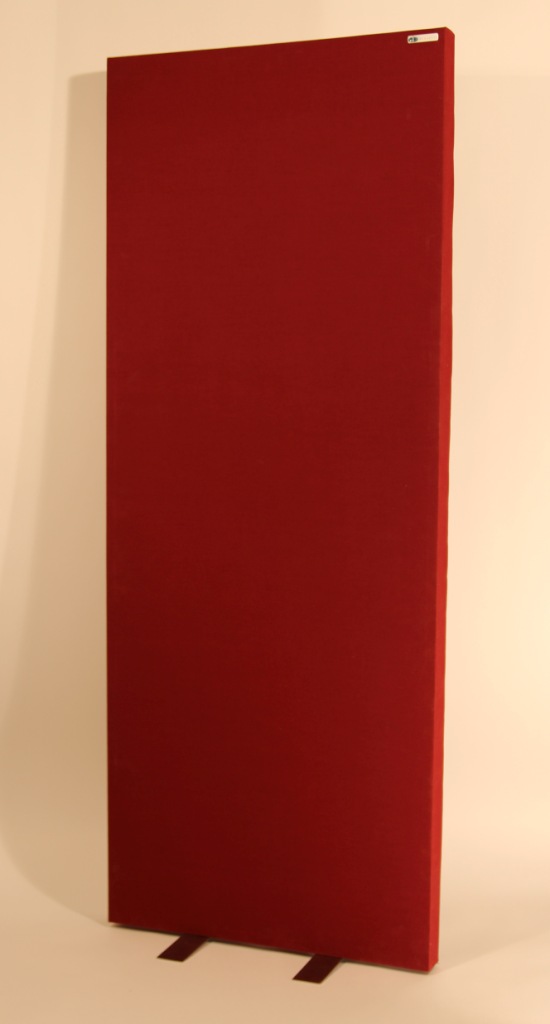 The GIK Acoustics FreeStand Acoustic Panel© is a gobo – a movable acoustic panel – and is ideal for any room where wall mounted panels cannot be used or for rooms with multiple purposes.  For listening rooms, control rooms and home theaters, the FreeStand© is a stylish solution for use in front of doors and windows.  For recording studios, the FreeStand© can be used around drums or amps.
The FreeStand© covers 5 feet of vertical wall space making it an ideal solution for early reflection points or helping to control over all ambiance in a room.  When placed against the wall, the supports leave a 4″ gap between the FreeStand© and the wall, which increases low end absorption.
The FreeStand© comes with two stainless steel supports (or "feet") which are easy to install.  Simply place the FreeStand© wherever you need it in the room.  Move it around, use it anywhere and then store it away out of sight when not in use.